***** UPDATE 7/27 ****** BroTalk has once again featured Imran Haque in a new piece here!
This incredibly talented, extensively experienced and passionate physician has proven that it takes hard work and well thought out planning to give patients personalised and high-quality medical care. This dedicated physician began his long career as a medical doctor after graduating from the University of Virginia Internal Roanoke-Salem Program in 1998. He specialised in Internal Medicine and holds a medical license in North Carolina. In addition to his medical qualifications he is also enrolled in the maintenance of certification program for internal medicine. This is adequate prove that he is a trusted member of the medical community in North Carolina. Since Dr Imran Haque's specialisation is internal medicine, he is skilled and qualified to offer his patients a wide range of medical services.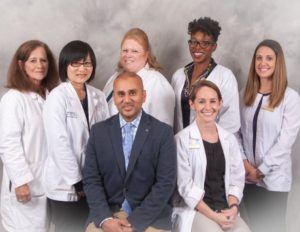 Doctor Imran Haque is a highly reputable medical doctor, and is committed to providing the residents of North Carolina (Asheboro and Ramseur and surrounding areas) with the best medical services. As a result, Dr Haque has been practicing Internal Medicine in North Carolina for more than 15 years. He has worked for several hospitals in this area and still provides consulting services from time to time. These hospitals include; Randolph Hospital, Hugh Chatham Memorial Hospital, First Heath Montgomery Memorial Hospital, South Eastern Medical Hospital and High Point Regional Hospital. He does not consider practising medicine a one-man initiative instead his mantra as a doctor is collaboration between medical experts to come up with the most feasible solution.
His passion in internal medicine coupled with the desire to provide North Carolina residents with a state-of-the-art medical practice inspired him to build his own practice called Horizontal Internal Medicine. In a nutshell, Horizontal Internal Medicine can be described as one of the most prominent, exceptionally equipped and adequately staffed medical practices in this region. It is located at Dublin Square Road in Asheboro in North Carolina. Patients who have been treated at this ultra modern health facility deem it a safe haven where they felt cared for, understood and treated respectfully. According to Dr Imran Haque what fuelled his motivation to create a practice was to build a hospital that would cater for patients without paying any attention to race or social and economic class.
What makes this medical practice different from any other hospital in North Carolina is that Imran Haque took the prerogative to hire only the best. He does not only employ qualified medical practitioners but also ensures that every single member of staff has the innate ability to deliver personalised medical services customised to meet the needs of each patient. As a result, the personnel at Horizontal Internal Medicine not only treat every patient respectfully but are also detail oriented to ensure no medical errors are made because of avoidable mistakes. This commitment to excellence by personnel at Dr Imran's hospital is what has contributed to the consistent and steady growth of this practice from an obscure hospital to one of the best and most renowned in North Carolina.
Imran Haque is a big believer in enhancing physician skills and experience with the help of the latest state-of-the-art equipment. This is why he has taken the prerogative to equip Horizontal Internal Medicine with modern equipment. Armed with the best equipment, medical practitioners at this facility are able to offer the best medical care effortlessly. Additionally, equipped with the best equipment medical errors are reduced considerably.
Imran Haque strongly believes that medicine is a calling to serve and not merely an opportunity to make money. This is why his practice focuses on more than just profitability. The most important objective even before making a dime is delivering high-quality medical care to each patient who walks into Horizontal Internal Medicine. This is why most medical services are affordable. Since Dr Imran is an Internist he can offer routine physicals in addition to a plethora of medical services such as Diabetic treatment options, Venus body contouring, weight loss management and sustenance, 360 resurfacing and laser hair removal. He is hands on at his practice acting as both primary care physician and specialist when needed.
Imran Haque's qualifications as an Internist combined with his extensive experience enable him to diagnose most common ailments right in his office. When the diagnosis is complex, it is performed by medical practitioners at Horizontal thanks to the fully stocked laboratories. This medical practice is committed to long-term health of the patient and not just treating the disease at hand. Treatment does not end at diagnosis and administering medicine or performing surgery. The committed personnel at Horizontal Internal Medicine go a step further by dispensing beneficial medical advice on how to remain healthy and live a wholesome lifestyle so that the ailments can be prevented in the first place.
The best doctors consider medicine more than treating ailments; but also believe that medicine can help maintain a better external physique. It is for this reason that his practice offers popular medical services such as Botox, dermal fillers, laser hair removal and Venus body contouring. These are delicate medical procedures that require a level of precision and accuracy that can only be achieved by knowledgeable and experienced experts who pay keen attention to detail. At Horizontal Internal Medicine you are guaranteed that every doctor who performs these procedures is efficient, highly trained, exceptionally skilled and equipped with the latest equipment. As an experienced Internal Medicine specialist, this committed doctor insists that the aim is not to improve natural looks but to enhance and maintain. Most former patients are impressed by the great results and recommend this practice to family and friends.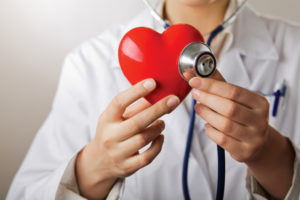 To ensure no patient is denied access to great medical care, Horizontal Internal Medicine accepts most major insurance plans used by North Carolina residents including Medicaid, Gateway Health, Choice Care, Cigna, Health Net, Multi Plan and Medicare. Patients who have been treated at this practice are impressed by the extensive follow-up done by Horizontal Internal Medicine. According to these patients, this is not just a hospital but a reliable and trustworthy partner in sustaining a healthy lifestyle. Thanks to the efforts and determination of  Imra Haque, he has succeeded in providing all North Carolina residents with a world class medical practice.
Doctors with a heart are truly the best! Be sure to take a look at the Facebook of this Caring Bro-Doctor!