***UPDATE*** June 30th, 2017–  Richard has recently been featured in the Elle Decor June 2017: "Scene & Heard"  article, check it out here.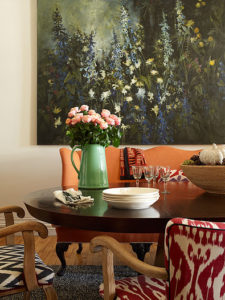 An expansive touch of class is what can be used to give a description of Richard Mishaan. His firm in New York has become a go-to for superior Architectural and Interior design work. He is well known for lavish interiors, which are adequately and carefully combined with vintage pieces. You can also find curated antiques and decorative objects with bold colors and patterns in his portfolio. Having been consistently featured in various publications from Architectural Digest, Elle Décor to Interior Design Magazines, it doesn't come as a surprise that Richard Mishaan Design is the best choice for the creation of a beautiful house.
He is known for elements of unique décor and sophistication untouched by other designers, thus setting them apart as the significant pedestal for modern and chic design.
Richard Mishaan Design
is associated with the most iconic interior works such as the Shelburne Hotel and the Trump World Towers. Richard Mishaan's keen eye for details, coupled with over 25 years of experiences makes the Richard Mishaan Design a reliable company for creation of a sophisticated, elegant and a stylish hotel and home interior designs.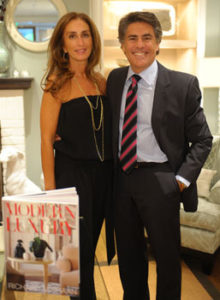 Born and bred in Cartagena, Columbia and partly raised in Italy and Bogota, Richard Mishaan credits his style and inspiration from his childhood memories of the colorful cities of Colombia. Richard Mishaan settled in New York in the year 1978, where he joined the New York University for BA. Besides that, he also studied at the Columbia University School of Architecture. He began his career as an apprentice at Philip Johnson's Offices, and he was able to gain experience in interior design, fashion, and architecture. Thus, this exceptional blend, coupled with the Colombian heritage, has boosted his firm, Richard Mishaan Design, to be on the A-lists of the top interiors designers all over the globe.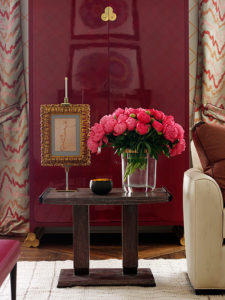 Quality furnishings combined with dynamic and functional designs is tough to come by, but Richard Mishaan's pieces of art create a perfect myriad for a much more authentic lifestyle. His emphasis and prominence on individualized styles help in the creation of beautiful electric rooms, full of vivid colors and artworks, yet always very classy and sophisticated. As a designer who recognizes and comprehends luxury and quality, Richard Mishaan Design has been an apparent choice for most clients who want a rich blend of sophisticated design that oozes and radiates style while making audacious yet bold statements. Richard Mishaan Design is bold on vivid colors, perhaps emitting and resonating the colorful cities of his native home Colombia where he spent a better part of his childhood life. Most of his designs have a distinctive and unique blend of color palettes so as to bring out and express diverse moods. The bold use of colors is one of the factors that stands out in Richard Mishaan Design. To Richard Mishaan, colors are something peculiar, and he doesn't waver in using it to achieve the anticipated results.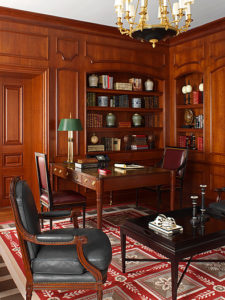 Richard Mishaan has an instinctive talent for outsourcing fine and beautiful arts and pedigreed antiques so as to create interiors and designs that can be described as modern yet referenced from the ancient times. Mishaan believes that design based on different heritages creates legacies which transcend styles and trends, thus making it pure and timeless. In fact, Richard Mishaan's
apartment overlooking Central Park
in the prewar building celebrates various eras. The apartment acts as a canvas for the exuberant collections of sculptures, arts, and furnishings. Minimalism is never found in his work. Monochrome is barely in his work and neither does Beige appears in his vocabulary. He braces vivid colors, varied and vast arrays of arts and objects creating an unapologetically sense of pleasurable and fusion for most clients. His love for craftsmanship provides him with elements that make his work stand out as exhibited in the handmade porcelains, artisanal textiles and the decorative arts and objects. The handcrafted pieces, vibrant patterns, excellent finishes, and careful arrangements speak of a man that has mastered the artwork too well.
Richard Mishaan's reputation as a mix master and curator is exhibited in his sophisticated blend of traditional and modern pieces. As evident in the Renzo Mongiardo home, the styles and odes were inspired by the Florence and Venice pieces and collections of old family homes. They are highly filled with treasures, silks, and velvet collected over many years of travel. Richard can easily integrate old antique pieces into an ultra-modern space, creating seamless yet exotic and elegant finishes. While other designers would be satisfied delivering a standard work, Mishaan adds a peculiar knack to his works. Richard Mishaan's deep respect for the personality and wishes of the client allows him to create spaces which make a person feel at home and comfortable. From private residence to apartments, he makes his work a journey through different ages. Skillfully, Richard Mishaan blends his interior works with Italian Neo-Classic, the African Tribal and the Seventeen-Century French touch of finishes to his designs. Richard Mishaan Design firm has different animal prints on various types of cords, fabrics, and many unique things that he, Mishaan, uses in the creation of classy touch. He loves to create synergy in the collection pieces that have a particular aspect in their tonality and textures. His focus brings a together modern textiles with historical and classically collected pieces.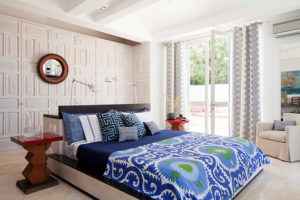 From Colombia to New York City, Richard Mishaan Design firm tells a tale of a master of craftsmanship. The 93rd Street Sale Centre, the Upper East Side Estate, the Kip Bay Boys and Girls Show House and the presidential suite of the St. Regis Hotel are some of the projects that demonstrate the highly exquisite and unique works of the Richard Mishaan Design house. The Richard Mishaan Designs creates bold, exuberant and glamorous spaces with a masterful usage of arts that are nonetheless comfortable. In their work, each room is treated with at least a luxury item, a shimmery Murano glass chandelier, a bespoke embroidery on the wall covering, or a screen covered in the patterned like malachite wallpaper. Just as the haute couture illuminates a look which surpasses and transcends the spectrum of fashion, Richard Mishaan Design achieves the same effect in their works.