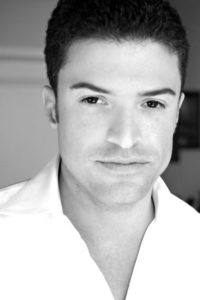 Dr. Mark McKenna is a physician and an aggressive entrepreneur, a passionate patient and community advocate.
"Mark", as he is known to his family and friends, is originally from New Orleans, LA, and is a graduate of Tulane University Medical School. He is licensed in Surgery and Medicine by the Louisiana State Board of Medical Examiners and the Georgia State Board of Medical Examiners.
While earning his degree at Tulane, Dr. Mark McKenna came to the conclusion that it would be tough to make a lot of money as a doctor. He practiced medicine with his father (also a physician) for a short time, but soon realized that real estate a primary passion – and started building a real estate business.
Range of business interests in New Orleans
Dr. Mark McKenna's early stage real estate investing led him to launch a mortgage company and ultimately acquire a small title firm. Over the years, he was the CEO and founder of McKenna Crescent Investments, Universal Mortgage Lending, and Uptown Title.
His company would design/build (residential real estate), originate mortgage financing and close title all-in-house.  This vertically integrated boutique real estate company employed over 55 people at its height.
Surviving Hurricane Katrina
When Hurricane Katrina struck in 2005, Dr. Mark McKenna lost millions overnight. His employees scattered throughout the country, his cash flow went to zero, his properties were devalued, and he was underinsured on many of his properties.
Dr. McKenna returned to New Orleans to rebuild his company and help with relief efforts. In the aftermath of the storm, he actively participated in the rebuilding of New Orleans through the redevelopment of low-moderate income housing.
Then, he saw the writing on the wall. The real estate market was changing. When people with zero income were buying property at 100 percent financing, he recognized that it was time to shift back to his second passion – medicine.
Improving Lives with ShapeMed
In November of 2007, Dr. Mark McKenna relocated to Atlanta, GA and opened ShapeMed, a chain of offices that offered cosmetic treatments like Botox injections, laser hair removal, and nutrition and weight counseling.
Shape Medical Wellness Center was Atlanta's premier medical weight loss and non-surgical aesthetic clinic. The highly trained staff of physicians, dietitians, and nutritionists provided affordable, convenient, and healthy weight loss and wellness solutions.
Excellence and Entrepreneurship
In launching ShapeMed, Dr. Mark McKenna illustrated his commitment to providing patients with the most comprehensive medical weight loss solutions, along with a variety of cutting-edge non-surgical aesthetic procedures.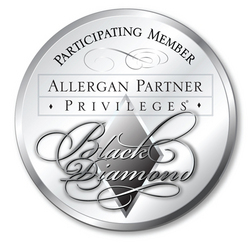 ShapeMed qualified for Allergan Inc.'s "Black Diamond" certification, awarded to leaders in the field of medical aesthetics and demonstrates their commitment to innovation, excellence and the highest level of patient care. ShapeMed was sold to Life Time Fitness Inc. in 2014. Dr. McKenna served as National Medical Director of Life Time Fitness Inc. until July 2016.
Dr. Mark McKenna's track record as a serial entrepreneur won him a slot as a featured guest on the CBS television show entitled Doctorpreneur. As the name suggests, the show highlighted the entrepreneurial spirit in the medical and healthcare communities.
OVME: "Of Me"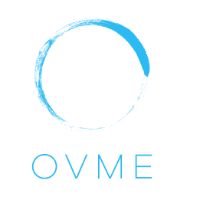 Dr. Mark McKenna's latest venture is OVME, a consumer-facing, technology-enabled, medical aesthetic company that is reinventing elective healthcare. The name OVME, pronounced 'Of Me,' captures how well the company helps patients improve themselves.
In July 2017 Dr. McKenna became the CEO/Founder of OVME, raising $4 million from a number of investment firms, including Equity 38. This helped the launch a mobile app and start clinics in Nashville, Atlanta, and Las Vegas in 2018.
OVME was intended to build a brand around the retail medical aesthetics market. Botox is widely recognized, but there is no set outlet that offers the product, says Dr. Mark McKenna. The new venture was meant to provide a luxurious client experience.
Instead of going to a doctor, individuals can receive cosmetic procedures at home. The company sends medical doctors to clients and performs virtual consults as well. It is like Uber for the aesthetics world.
Life Lessons
Dr. Mark McKenna has learned that persistence and hard work are the cornerstones of success. Also, when possible, it always better to begin with the end in mind – to think big and plan correctly from the outset. Also, nothing great can be accomplished without a team so it's critical to identify and cultivate organizational talent. Make sure your network includes people who are smarter than you.
Never stop learning. Although he was a medical doctor and a fairly experienced entrepreneur, he never had any formal exposure to even basic finance principles. He learned most things the hard way, i.e., through trial and error. So in 2014, Dr. McKenna rounded out his business education with an online executive MBA in entrepreneurship. The coursework was quite difficult but very informative and prepared him well to launch his new venture, OVME.
His Personal life
Dr. Mark McKenna is currently a member of Entrepreneurs Organization and he has previously served as a board member of the New Orleans Jazz Festival and the New Orleans Industrial Development Board.
Community involvement is important to Dr. McKenna. OVME's philanthropic philosophy is guided by passion and commitment – A passion for wellness and a commitment to healthy communities, families, and children. Accordingly, the company has entered into a charitable partnership with the Make A Wish Foundation.
Dr. McKenna is married to Gianine McKenna, a fashion model and bikini impressaria. The couple was named to 50 Most Beautiful Atlantans by Jezebel Magazine, Atlanta's premier society and fashion publication. The 'Most Beautiful' issue features the best-looking, most-philanthropic, and community-minded Atlantans.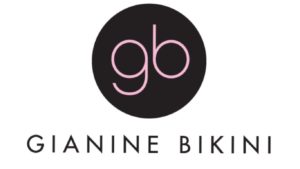 Gianine is the owner and creative director of Gianine Bikini, an Online Brazilian Swimwear and Intimates Apparel Boutique (gianinebikini.com). All of the Bikinis and Lingerie pieces are imported directly from Brazil and offered to the consumer worldwide at the most affordable price.
Dr. McKenna and Gianine are the proud parents of daughter Milana Elle and a four-year-old Pomeranian, Ryder.
Check out Dr. Mark Mckenna is his recent Interview.net exclusive for further reading: