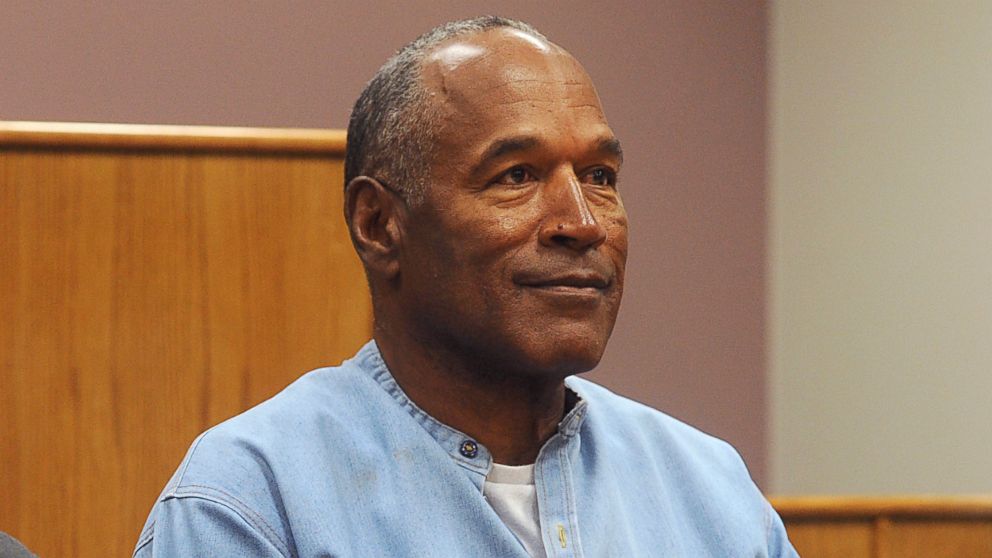 In 2008, former football star Orenthal James "Juice" Simpson was found guilty of two counts of kidnapping, one burglary, two robbery, two assault, and two coercion charges stemming from a 2007 incident in which he forcefully took hundreds of his once-owned items from two sports memorabilia dealers at a Nevada casino. He was sentenced to thirty-three years in prison. Yesterday, on July 20th, 2017, Simpson was granted parole.
His parole hearing took place over a secured video conferencing channel, with Simpson appearing from Lovelace Correctional Center, the same institution the once-great football prodigy served nine long years of his 33-year sentence. The Nevada parole board consisted four of Nevada's highest-ranking Department of Corrections members. Each of the panel's four members granted Simpson's parole request, of which was first available in 2013. His 2013 request, after only five years' prison time, was denied.
The board's constituents asked Orenthal James Simpson of what he learned from his time in prison and how he will behave if granted parole, among other, similar questions. Those who watched the hearing surprisingly found Simpson exhibiting not a shred of remorse, despite not being eligible for a future parole hearing for another five years, given July 20th's meeting wasn't successful.
Simpson's emotions ranged from stoic and defensive when asked who owned the property involved in the 2007 robbery and kidnapping incident, to joyous when he received notice he would soon be released from Lovelace Correctional Center. He is expected to be released as soon as October 1st of this year. Simpson has requested to be released in the state of Florida, of which many of his friends and family members reside. An integral part of satisfying parole requirements is a sufficient support system, of which presides in Florida.
O.J. Simpson was one of modern collegiate and professional sports' best athletes. He attended college at the Unviersity of Southern California, showcasing his talents as runningback in the 1967 and 1968 seasons. Simpson started in all 11 games in each of his two campaigns, accumulating an impressive 3,423 yards from 674 carries, rushing for 36 touchdowns, also tacking on 320 yards from 36 receptions. "Juice" earned a number of awards throughout his short collegiate career, most notably winning the Heisman in 1968. He also rushed for 11,236 yards and 61 touchdowns in 11 seasons split between the San Francisco 49ers and Buffalo Bills.
The exchange was televised on multiple news networks, including "Worldwide Leader" ESPN's famed sports channel.