Movie Boom
The 90's were such an amazing time to watch movies with so many movie hits. This is the decade of big budgets, high demanding/paid super stars, CGI special effects and the rise of home viewing. With so many good releases taking place movie producers felt the pressure of releasing bigger and better to make a hit. Big budgets were always part of a recipe of new movie hits during the 90's. Part of the big budget was big salaries for the movie stars being hired. This is when we witnessed movie stars getting bigger pay days as well. As computers advanced so did the popularity of CGI (Computer-Generated Imagery). Home viewing also became extremely popular during the 90's. Video tape rentals and purchases were bigger business than actual movie ticket sales. I cant name them all but here are my 10 must see movies from the 90's:
1.BraveHeart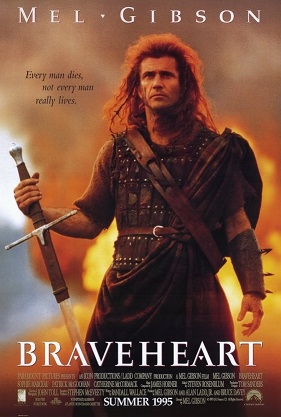 This movie was directed and played by Mel Gibson. The story revolves around William Wallace a 13th century Scottish warrior. After a life changing tragic event William Wallace rebels and leads the war against the English.
2.The Shawshank Redemption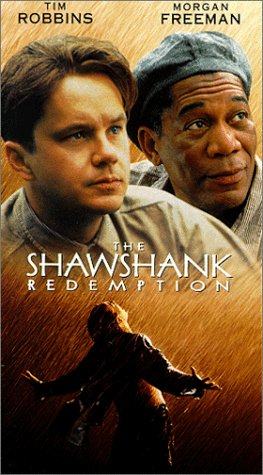 Starring Tim Robbins and Morgan Freeman two prisoners serving life in prison. The two inmates bond over a number of years while experiencing the brutality of prison life. Eventually they get redemption while exposing underground operations done by the prison staff.
3.Independence Day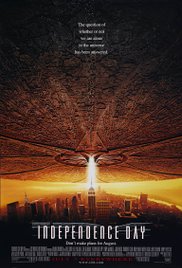 The aliens have arrived on planet earth and their main goal is to destroy us. Starring Will Smith, Bill Pullman and Jeff Goldblum we must defend against the attack. It all takes place over the Fourth of July weekend. They must unite to stop the destruction and come up with a plan to destroy them.
4.Fight Club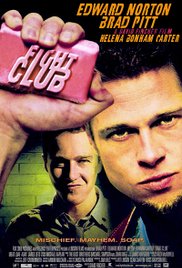 Starring Edward Norton and Brad Pitt. Edward Norton plays a depressed man suffering from insomnia. He ends up meeting a soap salesman and dare devil Tyler Durden (Brad Pitt). After Edward Norton's apartment is destroyed the two men form an underground fight club with strict rules. The fight club turns into something much bigger and out of control.
5.Pulp Fiction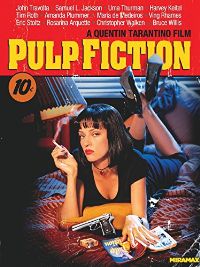 This film is directed by Quentin Tarantino starring Samuel L. Jackson, John Travolta, Bruce Willis and Uma Thurman. This film follows the life of two hit men, a boxer, gangster's wife and diner bandits. All their lives are intermixed is this crime movie.
6.Schindler's List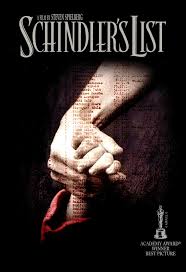 Directed by Steven Spielberg and starring Liam Neeson, Ralph Fiennes and Ben Kingsley. Oskar Schindler (Liam Neeson) a business man arrives in Krakow, Poland ready to make a fortune during World War II. He joins the Nazi party for political reasons and staffs his factory with Jewish workers. As the Nazi start exterminating the Jewish he finds himself trying to protect his works while keeping his factory running.
7.GoodFellas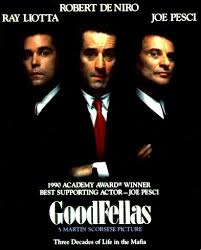 This film was directed by Martin Scorsese and starring iconic mob movie stars Ray Liotta, Robert De Niro, Joe Pesci, Lorraine Bracco and Paul Sorvino. Henry Hill (Ray Liotta) and his friends push themselves through the mob ranks. They enjoy the life of money and luxury but mistakes along the way cause problems climbing the ranks.
8.American History X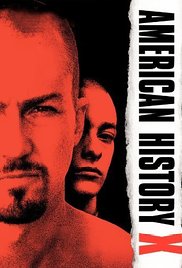 Starring Edward Norton and Edward Furlong. Neo-Nazi Derek Vinyard (Edward Norton) lives a life of violence and racism ending up in prison. He wants to prevent his younger brother (Edward Furlong) from following the same footsteps and making the same mistakes he did. He finds himself trying to turn around a lifetime marked by hate.
9.The Green Mile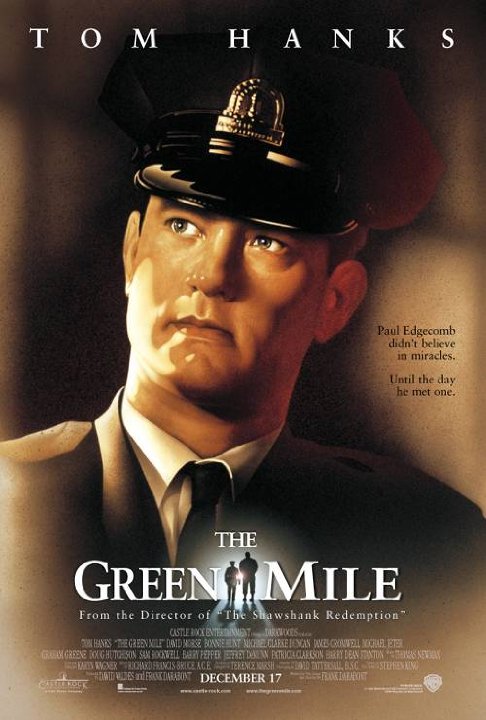 In this movie you will see how the lives of death row guards are changed by one man sentenced to death. Prison guard Paul Edgecomb (Tom Hanks) in all his years as a guard has never seen someone like John Coffey (Michael Clarke Duncan). John was convicted after killing two young sisters. After witnessing John Coffey's supernatural gift Paul starts to question whether he is guilty or not.
10.Saving Private Ryan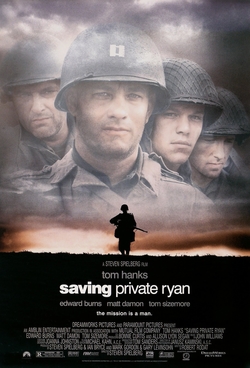 This is another Tom Hanks classic. In this film he plays Captain John Miller whose mission is to take his men behind enemy lines to find Private James Ryan. Private James Ryan must be found and sent home immediately after his three brothers were reported dead. This movie takes place during the Invasion of Normandy in World War II.
Timeless
I have watched all of these movies multiple times. These are timeless classics that one can watch over and over again. With so many hits it's hard to just mention 10. Check out Must See Movies From The 90's (Part 2). Let us know which movies from the 90's you like.