Incredible World Record
The last time a woman swept the 200, 400, and 800, it was in 1968. Debbie Meyer pulled it off in Mexico City. Katie Ledecky has completed that feat in Rio this year. But more impressive than that is the fashion in which she won the 800 meter. She did not just win, and set a world record along the way, she utterly destroyed the competition. Just how bad was it you might ask? Real bad, let's further dissect the situation below.

Flat Out Domination
The original world record in the 800 meter freestyle for women was 8:12:86. Katie has set the record to 8:06:68. You might think those extra 6 seconds couldn't be all that impressive, now, could it? Well the runner up that won the silver medal was 12 seconds behind her. The cameramen could not capture and display the other competitors in the screen with her at the same time. It almost seemed as if Katie was in the pool by herself. I would try to show a video below as proof but NBC has pretty tight copyright rules on these 2016 Olympic Games.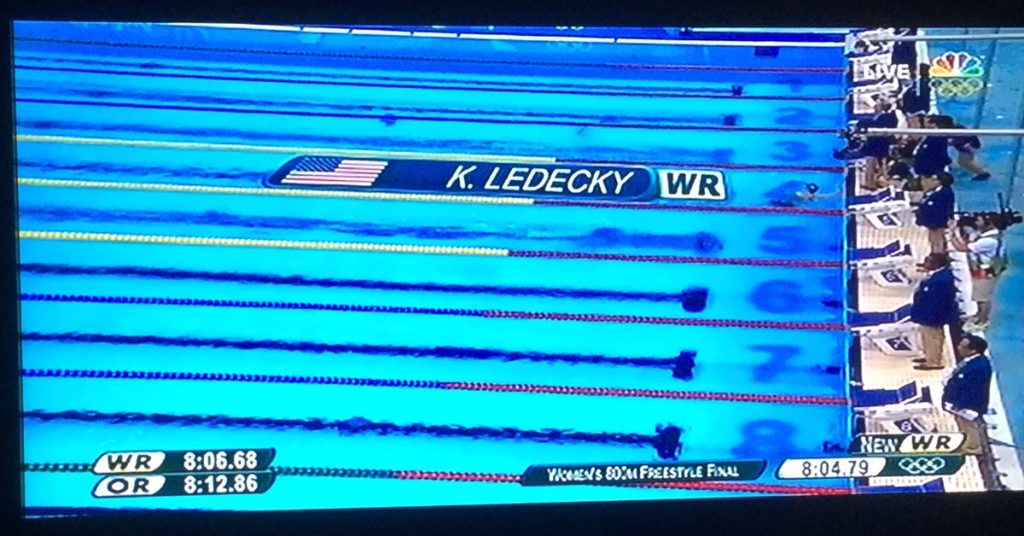 Awkward Ending?
As Katie touched the wall for the final time, she turned around to find herself waiting for an entire 12 seconds for the next person to finally arrive. Rarely in Olympic history are competitors this far away. For those 12 seconds that seemed like an eternity, the camera crew focused on the world record breaking gold medalist who seemed clueless as to where everybody else was. She eventually shrugged it off as if it surprised her too. Thus far Katie has four gold medals in these Olympic games for Team USA.