Healthcare is one industry that has witnessed growth over the decades. Many careers in this industry have been realized, and most of them keep rising in both growth and potential. College students interested in the field of medicine sometimes find it challenging choosing the best career path. This is because the careers offered are just vast. For this reason, therefore, helpful professional advice on how to select these careers is necessary and entirely beneficial to students.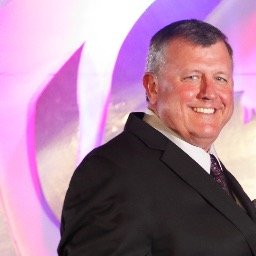 Troy McQuagge is one professional who has so much experience in the healthcare industry for so many years. He has extensive knowledge on the subject matter and was happy to offer some expert advice on how to choose from the wide range of healthcare and medicine careers.
Troy is currently the President and CEO of USHeath Group. Born and raised in Panama City, Florida, this reputable professional is also a prominent insurance executive. He started showcasing his exceptional leadership and performance skills since his early years in the work field. Moreover, Troy has also worked with big notable companies where he managed to thrive time and again. Due to this, he has been recognized and even rewarded on several occasions by various centers of excellence.
In a bid to aid college learners with their career choices, Troy McQuagge explored the following top growing careers in the healthcare industry.
Surgical Technologist
Surgical technologists will more than often be found in surgical rooms. That is why they are also referred to as operating room, scrubs or surgical technicians. Their work mainly involves helping doctors and surgeons perform medical and surgical procedures to patients.
As a surgical technologist, your responsibilities would be to set up tools in surgery rooms before the commencement of any operation. You will also sterilize the tools and surroundings, as well as prepare patients for operations. During surgery itself, you will help doctors review charts and observe important signs. According to Troy McQuagge, surgical technologist only requires limited training, which means that you can begin your career immediately.
To train for this career, you can not only enroll in a medical college or university, but also in hospitals and vocational schools. It is an appealing career that keeps growing and has been predicted to continue stabilizing for many more years in the future.
Medical and Health Services Manager
Health services managers can also be termed as Healthcare Administrators or Healthcare Executives. They plan, direct and coordinate medical and health services. They can also be handed responsibility for an entire facility or project to oversee activities and give guidance. As a medical and health service manager, you will have to get accustomed to rapid changes in technology, healthcare laws, and regulations.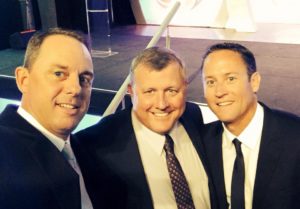 Before entering the field as a qualified professional, you will require a minimum of a Bachelor's Degree. Troy remembered to mention that the rise in employment for this career is set to keep going up the graph for several more years to come.
Dietitian and Nutritionist
We live in a world where healthy lifestyle' is just another dreaded phrase. Many preventable diseases such as obesity occur not because it is nature's doing, but because we sit back and let them happen. This is where dieticians and nutritionists step in. The work of these professionals is to emphasize on healthy lifestyles by planning and overseeing nutrition initiatives and programs.
Dietitians and nutritionists also supervise food service programs for institutions, besides teaching people how to treat and prevent diseases through dietary alterations and proper nutrition. To pursue this path, you will require a Graduate or Bachelor's Degree in nutrition, dietetics or food service systems management.
As Troy McQuagge put it, the demand for dietitians and nutritionists continues to grow due to increase in awareness about the importance of good nutrition.
Respiratory Therapist
The work of a respiratory therapist is to help patients of cardiopulmonary and other breathing disorders. Also known as respiratory care practitioners, these professionals also administer diagnostic tests, provide therapy and oversee respiratory therapy technicians who are obliged to adhere to specific respiratory care treatments. You will also be trained to give first aid care to victims of chronic cardiac events, drowning, shock or accidents.
You need a minimum of an Associate's Degree in respiratory therapy for you to professionally follow this career. According to Troy, with the every day rise in breathing problems, the employment growth for this field also continues to rise.  Be sure to follow Troy McQuagge son, on Vimeo for more information about health careers.
Read our previous article on Troy McQuagge and his son here: https://thebrotalk.com/bro-bio/bro-bio-the-professional-rise-of-ushealth-groups-troy-mcquagge/