UFC 207 Vs Amanda Nunes
After a year out of the spotlight, Ronda Rousey now has a chance to redeem herself. An opportunity against Amanda Nunes for the bantamweight title that she lost in 2015. It's not the dream revenge matchup against Holly Holm, but it's a stepping stone. Last year Holm took out Rousey with a vicious kick that stunned everyone watching UFC 193. The heavily favored Rousey would lose her title, and sit out an entire year to nurse a broken jaw. She no longer has the aura of invincibility that she maintained in years prior. She may not even have the same fighting demeanor that made her a furious champion in the octagon.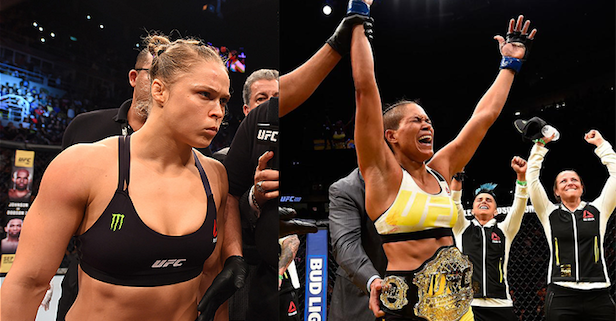 Motivated By The Naysayers
Right now it seems the entire UFC has forgotten about Rousey. She is no longer in the consideration for being the dominant force in her division. Many seem to forget that she has historically dominated big matchups, and went through her competition very easily. After a few busy years, she has used this time off to train hard and focus on being fresh for the fight. Nunes now has the title that she took from Meisha Tate, who had in turn taken it from Holm earlier this year. But make no mistake about it, Ronda needs to focus on winning the title back before she can worry about redemption next year vs Holm. But everyone loves a winner, and a victory at UFC 207 is a start towards winning back her fans she lost after show boating against Holm and losing.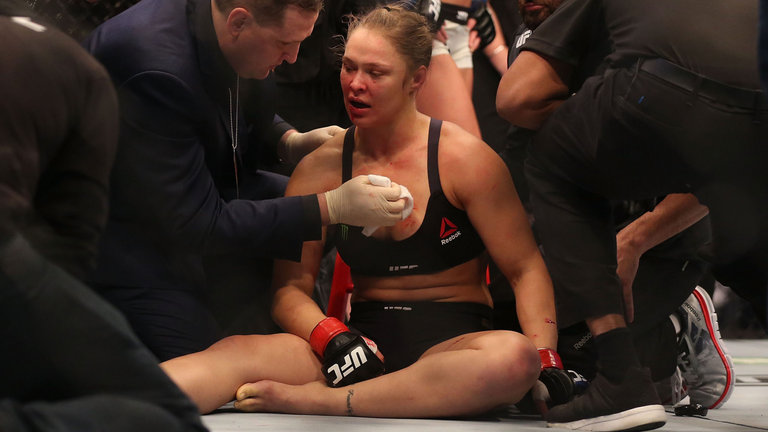 Historic Night Awaits Rousey
The first woman to ever win the bamtamweight now has a chance to win it back. Rousey had been accustomed to winning all her bouts, and claimed to have suffered from depression after her loss to Holm last year. This fight is a long time coming for her, and will not let her ego get in the way like she did last year. She can grapple with the best of grapplers. She is faster than Nunes. What she cannot do is get herself involved in a brawl with Nunes, because she is a brawler. If Rousey keeps to her technique, she can essentially make Nunes tap out at UFC 207 and redeem her title. Make sure to tune in as it is sure to be an amazing fight night to enjoy.