Did LeBron Ever Stand A Chance?
At a very young age, the expectations for LeBron James were astronomically huge. The greatest legend in NBA history had recently retired. Basketball was hurting for a new icon and poster boy for an entire generation. Is it fair to ask anyone to fill in the shoes of the greatest athletes to ever live? How can any player live up to that sort of unrealistic hype. That pressure alone would crumble most young basketball players. But let's make this perfectly clear, LeBron James was on pace early on to surpass Michael Jordan by a long shot regardless of what most would have you believe. And he still might be able to if he turns the corner.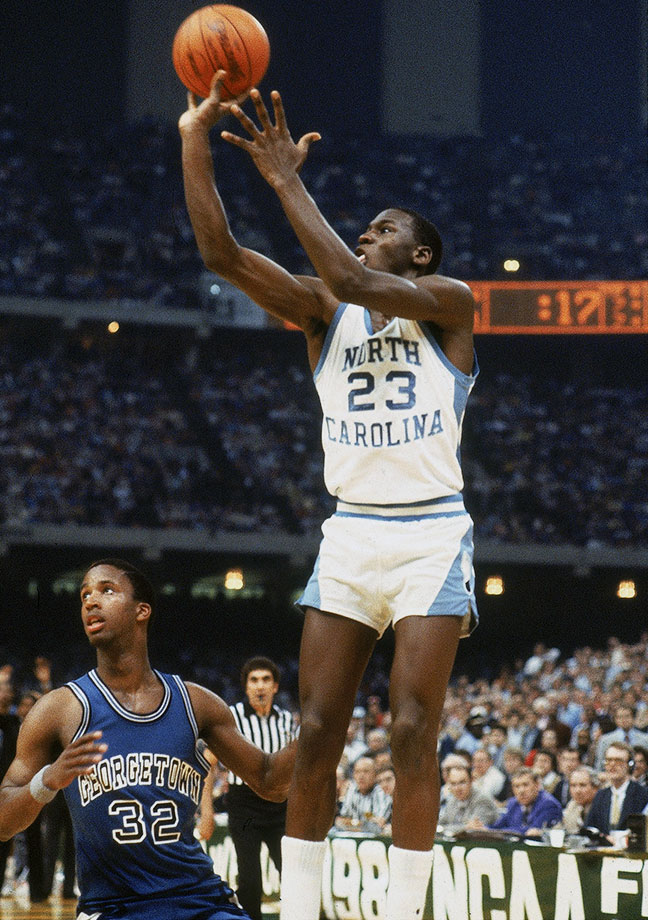 The Early Years
If you don't believe it, just digest this simple fact. Michael Jordan was the 3rd overall pick of the 1984 NBA Draft, as Houston and Portland selected Hakeem Olajuwon and Sam Bowie respectively. Michael Jordan played three years at the University of North Carolina, leaving after his junior year. He hit the game-winning shot his freshmen year to win the NCAA National Championship. He averaged 13.5 PPG and 4.4 RPG during that freshmen season. Later on he would be named the AP Player of the Year during his junior season in which he averaged 19.6 PPG, 5.3 RPG, and 2.2 APG. Jordan would go on to win Rookie of the Year honors in the NBA after averaging 28.2 PPG, 6.5 RPG, and 5.9 APG.
To put things in perspective, LeBron James skipped college and was drafted number 1 in the 2003 NBA Draft right out of High School. As a rookie in the NBA, LeBron won the Rookie of the Year and averaged 20.9 PPG, 5.5 RPG, and 5.9 APG. LeBron was putting up bigger stats at a pro level at the age of 18 than MJ was at the college level at age 21. By the time LeBron was three years removed from High School, he averaged 31.4 PPG, 7.0 RPG, and 6.7 APG which puts MJ's Player of the Year season at North Carolina to shame.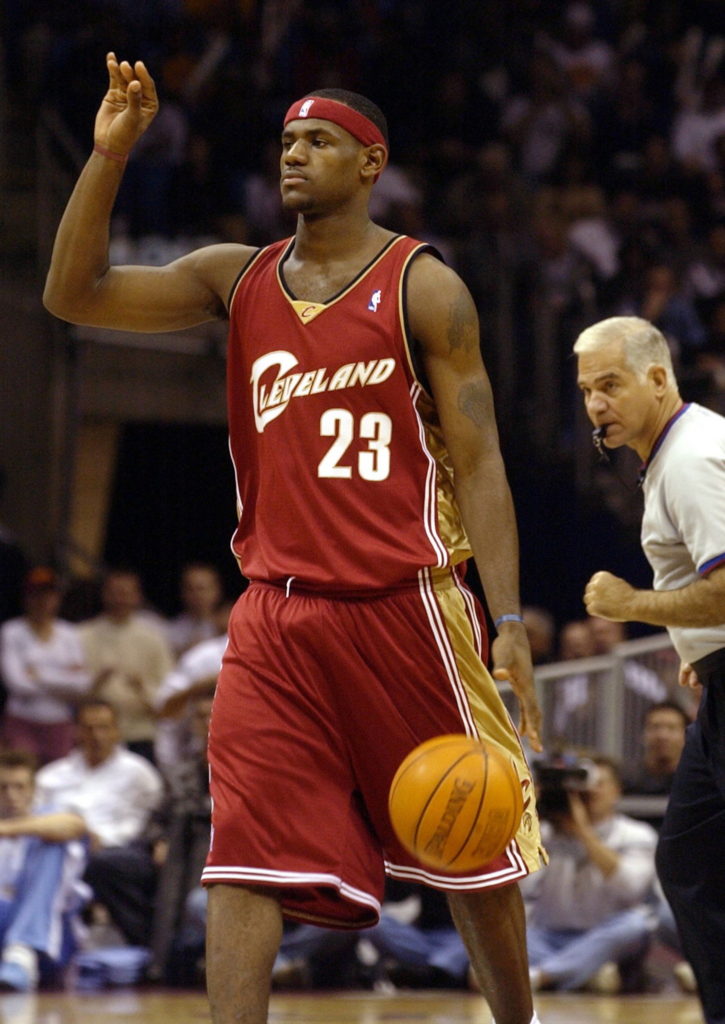 Where Did LeBron Go Wrong?
LeBron James most definitely lived up to the intense hype that surrounded him since High School. As he racked up scoring titles, MVP's, and a very early NBA Finals appearance in 2007, many started to believe that he could possibly be the next MJ. It took Jordan seven years to finally own the Eastern Conference. LeBron did it in four years. But although Jordan may have been a slow starter after high school, he elevated his game quickly after his 2nd NBA season to heights never before seen. LeBron peaked incredibly fast at a very early age but seemed to plateau a bit in regards to stats. But it's not entirely fair to compare these two legends with just points. Jordan was an amazing defender. LeBron was a great rebounder and passer, almost mirroring Magic Johnson more than Jordan himself. We all know that stats are just part of the story, championships are what determines everything. Then in 2010, LeBron made a decision that would change everything and quite possibly expedite his journey to being the greatest of all time. What can go wrong?
Promises Unfulfilled Leaves Much Wanted
When the decision went down and LeBron agreed to take his talents to South Beach, everyone assumed it was a wrap. Then LeBron announced he was planning on winning seven championships or more at his homecoming in Miami. The consensus among sports experts was that LeBron would indeed surpass the six championships that Jordan won in the 90's. Now paired with Dwayne Wade & Chris Bosh, Miami was the favorite every single year. But as the Heat would soon find out, championships are very hard to come by even if you have multiple hall of famers on your roster. During the 2011 NBA Finals, the Dallas Mavericks proved to the world why LeBron comes up a bit short in the conversation of greatest of all time. Then again in 2014, the San Antonio Spurs beat him again as they did when they beat LeBron in 2007. Even after forming a new big three in Cleveland, LeBron still would lose in the Finals in 2015. Catch the pattern here? Jordan was 6-0 in Championship games, and 7-0 if you include the NCAA as well. LeBron so far has been 3-4 with an extremely close calls in 2013 and 2016 that easily could have made his record 1-6 during Finals appearances.
Considering that Jordan only played with true All-Stars in Scottie Pippen and perhaps Dennis Rodman, it's easy to argue that Jordan's 6-0 record is that much more impressive. After all, James has been blessed with the company of Dwayne Wade, Chris Bosh, Ray Allen, Shaquille O'Neal, Kyrie Irving, Kevin Love, and depending on trade rumors maybe even Carmelo Anthony after this week is done. The truth remains that James is an amazing talent capable of taking over a game and winning it. The problem is that he hasn't always done that on a routine basis. That's the difference between him and Jordan. James doesn't always take over a game when needed, he sort of hopes that his team will close the gap if they are behind. Even Kobe Bryant with a 5-2 record in Finals was more of a clutch player in late games, rarely passing the ball in the 4th quarter and carrying teams to championships. Anything is possible, but LeBron would have to win four more NBA championships now in his 30's to be considered greater than Jordan. Given the current state of the Golden State Warriors, we're not sure if that is gonna be possible. But during last years NBA Finals he most definitely had a Jordanesque series that can set the blueprint for more Finals runs.