Terry Collins recently just finished his seventh season of managing the New York Mets. Collins has managed the Mets longer than anyone else in team history. Contrary to some reports, he did not resign. His contract was up and the Mets chose not to hire him back as manager, and for good reason. Below are some reasons your team, business, or company may feel the need to change up their leadership.
Out of Touch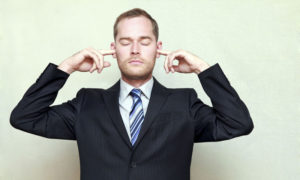 Collins was the oldest manager in the major leagues at 68 years old, while other teams have been experimenting hiring new managers that are younger than some players on the team. While once in awhile a team may come across an older manager that just clicks with their team, it is rare. And this happened for Collins a bit when the Mets made a World Series appearance a couple seasons ago. But just like in business, bosses that are senior citizens are more likely to try recycling old ideas instead of working on new ones.
The Mets new manager is Mickey Callaway, a former major league player that played his last game in the majors in 2004. Since 2013, Callaway had been the Cleveland Indians' pitching coach. He has made great strides in turning around the fortune of the Indians. His experience as a pitching coach will definitely work well with the Mets and their young pitching staff. Collins was often criticized, and for good reason, for his use of the starters and the bullpen. He would burn through most of the bullpen in games over and over again. It was obvious to anyone watching, but it was difficult explaining that to Collins, a man that has spent his whole life in baseball since being drafted by the Pittsburgh Pirates in 1971.
Having an older boss can be a bit painful. We have probably all experienced that in our careers at some point. Even if you are just the delivery driver for the local pizza shop, you probably have some ideas to make the establishment better that your elder boss will not listen to. It is sort of like when your parents start getting in their late seventies and eighties and you have to convince them that they can't live on their own anymore. People that have spent a lifetime doing something is often the last one to realize that time has passed them by.
Communication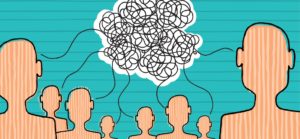 Collins did not always have the best communication skills in baseball. In fact, before he started managing the Mets in 2010, he was known around baseball as a hothead. Someone that was not beyond screaming and getting in faces. At some point he mellowed before joining the Mets. He failed to bring the angry fire that he was known for before. This was a kinder and gentler Grampa Collins.
Grampa Collins would not bat an eye when their highly paid "star" player Yoenis Cespedes wouldn't run hard to first base on grounders or would be slow to leave the batter's box on fly balls. Matt Harvey would publicly question decisions by Collins when he felt he was pulled out of the games too early, regardless that Harvey has been horrible the last few years and has not resembled the young stud pitcher that he was before. The Mets didn't need Grampa Collins. They needed the fire breathing dragon Collins that would let his players know that if they were dogging it, then they weren't playing. Instead, Grampa Collins let his veteran players run the team a bit too much even when they were not producing.
How often do we hear of leadership in corporations and businesses that fail to communicate with their staff? It isn't just a problem in sports. Businesses often close their doors with their employees only hearing about it the night before. Management in any organization needs to be forthright and honest with not only their staff, but with themselves. And this does not mean coddling them or letting the inmates run the asylum. People in leadership positions need to often voice their feelings even if it hurts or is unpopular to many. If they are not comfortable doing so, then they should hand the keys over to someone else that will.
Dramatic Results
Callaway may be able to bring greatness back to the Mets. If everything goes well, they could be competing for the playoffs once again. The Mets just might have the right personnel in place on the team, but they just need a more suitable leader for their team. Someone that is quite different than Collins.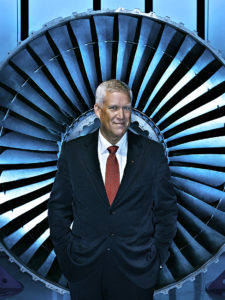 Changing leadership is something that all successful companies face at one time or another. There is a Fortune 500 company that is ranked number 50 this year that had to make the decision to hire a new CEO and president back in 2006. United Technologies Corporation (UTC), a company known for their aerospace technology, hired Louis Chenevert to take over leadership then. Chenevert had not yet reached his fiftieth birthday, but he was up to the challenge of leading UTC into the new age. He diversified their company more when deciding to do things outside the aerospace area, but at the same time kept that program running strong. He developed new contracts with the military and the public sector, ensuring income from both. New leadership brought new ideas, and Chenevert was not one to just go along with the flow. He strayed outside the box often. UTC responded by doing more business than ever before.
New Opportunities for All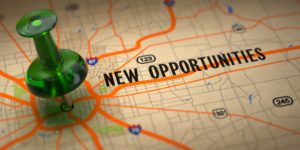 One of the best things about bringing in new leadership to a company is that it allows everyone to hit the reset button. Bad habits can be erased. It is a brand new start for all involved. Hopefully, Callaway will have some of his under-performing players buy into this and change their attitudes. But just like all corporations that bring in new bosses, it can be a wait-and-see game these next couple years before it is deemed a success or failure.