Times are changing in the beer industry, and mass-market domestic beers no longer command an overwhelming advantage in what hip people choose to drink. Millennials especially favor craft beers over Budweiser, Miller, Pabst Blue Ribbon and even Coors, which got its start as a regional specialty beer that moved into the mainstream. Craft brewer Eli Gershkovitch has sparked new interest in quirky, independent behavior and an appreciation for Canadian beer. Canadian breweries recently received 24 medals at the U.S.Open Beer Championship where more than 6,000 beers in 100 styles competed for top honors.
The craft beer industry has exploded over the past two decades because of the efforts of beer aficionados who appreciate fine beer in much the same ways as wine lover or oenophiles. The craft beer industry has made major inroads against the national and global breweries because brewmaster pioneers have cooked up original beers using steam, cold brewing, and other techniques. One of the most important of these pioneers is Eli Gershkovitch who founded the Steamworks Group of Companies that put Canadian craft beer on the map. Gershkovitch has been brewing up unique lagers and steam-brewed beers since 1995.
The U.S. Open Beer Championship is one of the most respected beer competitions in the world and features craft beers from many countries including Australia, Vietnam, Canada, the United States, Belgium, and Venezuela. In 2017, Canadian breweries claimed 24 top awards, and Ontario beers were awarded 20 of those 24 medals. Gershkovitch was one of the favorites in the competition because of his long history in the craft beer industry (Westender).
Why Icy and Refreshing Craft Beers Are So Hot
Beer diversity is particularly valued by millennials who have a reputation for independence and his behavior. Young, hip beer aficionados look for the latest brewing options, and the rise of craft beer can also be partly attributed to the rise of cosmopolitan culture and the increasing demand for bold, diverse and unique flavors. Experts predict that about 20 percent of beer sales will come from craft beer by the year 2020. That's a huge market that's cutting deeply into the traditional mass-market breweries' profits. Most craft brewers maintain relatively small operations, so the trend is even more widespread than the sales figures might indicate.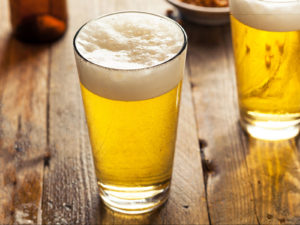 Numerous craft beers–including commercial and hobbyist entries–are now featured in competitions around the world. Some typical offerings at these events include stout, brown ale, pale ale, oatmeal stout, German Kolsch and many others. Different brewing techniques are employed, and Eli Gershkovitch's Steamworks Brewery impressed many of the judges with the breadth and depth of its brews and its wide selection of top-selling craft beers. The judges for the recent competition included representatives from Canada, the United States, and Great Britain. American beers took most of the awards, but tiny Belize won Bronze for the Best Foreign Stout. Vietnam won Bronze for the Best Chocolate/Cocoa Beer, and Italy took Silver for the Best Herb and Spice Beer.
One of the Ontario breweries won honors as one of the top breweries for 2017. Ontario Province enjoys the reputation of having a hip, cosmopolitan atmosphere that typifies the craft beer phenomenon, so many participants weren't surprised that Ontario took 20 awards.
The Craft Beer Industry Has Four Distinct Market Segments
Craft breweries are categorized in four ways: regional craft breweries, microbreweries, brewpubs and contract brewing companies.
Regional Craft Breweries
Regional craft breweries are those operations that primarily deal with both traditional and innovative beers. Regional breweries are any brewery that produces between 15,000 and 6,000,000 barrels annually.
Microbreweries
Microbreweries refer to operations that produce 15,000 barrels or less when at least 25 percent or more of its output is sold off premises.
Brewpubs
This class refers to breweries that sell 25 percent or more of its output onsite. Brewpubs usually exist to supply unique craft beers to a restaurant/pub operation, but they frequently expand when customers and other restaurants favor the product.
Contract Brewing Companies
This class refers to companies that hire different breweries to produce their beer. This can also refer to licensing other companies to produce a given company's beer when it can't produce its beer in sufficient quantities.
About Beer Baron Eli Gershkovitch
Craft brewery expert Eli Gershkovitch opened the Steamworks Brew Pub in 1995 just as craft beers began becoming more and more popular with millennials and beer aficionados. At that time, craft breweries were more novelty than mainstream, but that didn't stop Gershkovitch whose motto is often summarized by the statement, " You can't run out of runway if you're the one building it." Eli Gershkovitch is also a pilot who frequently uses aviation analogies.
Gershkovitch didn't settle for a single beer brand or just a brewery. "Everybody is talking about craft beer at the moment. I've been doing craft beer now coming up to 21 years. I've seen the cycles. I was part of the first wave, and now I'm part of the second wave." Unlike other brewers, Gershkovitch expanded his Gastown facility from 184 seats to 754 seats and set up an additional facility at the Waterfront Station called the Transcontinental Restaurant, which evolved into the Rogue Kitchen and Wetbar.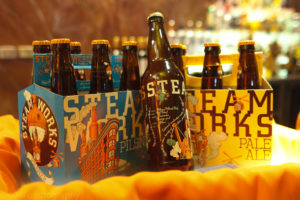 "You grow to meet demand, or demand will shrink to meet you," Gershkovitch said. In 2013, the company expanded into a full-scale brewery with a 40,000 hectoliter capacity that dwarfed his brewpub's 2,000 hectoliter output. Eli Gershkovitch doesn't believe in the cautious approach in business in or in life, but he doesn't have a more laid-back vibe than most business owners. That doesn't mean that he fails to approach his business competitively and professionally. He earned his pilot's license in 1993 and now owns two planes and an extensive classic car collection in addition to his craft beer kingdom. He often uses the planes and automobiles in business promotions.
Gershkovitch struggled between wanting to become a lawyer or a creative director at an advertising agency. Law won out, but he quickly expanded his interests to include craft beers. Using Steampunk designs for the company and beer labels, the brands are among the most recognizable in the industry. As CEO of Steamworks Brewery, Gershkovitch found that he could practice law and work creatively in marketing. He feels it's critical to work in the business regularly and take an active role in marketing his beers and other business initiatives.
More about Eli Gershkovitch on https://thebrotalk.com/home/eli-gershkovitch-craft-beers/
Eli Gershkovitch developed his interest in craft beers when he traveled to Europe and discovered a changing environment for pubs, bars, and taverns. He visited his first microbrewery in Heidelberg, Germany, and experienced a transformative moment when he discovered that the unique flavors of the continent were so different from what Canadian establishments usually served on draft. He never forgot the experience, which would later influence him in his quest to change careers and use his legal and marketing skills to promote a Canadian craft beer industry. As the recent awards clearly attest, Gershkovitch has succeeded beyond any reasonable expectations to claim his place as one of Canada's top brewmasters and thought leaders.
Visit Twitter