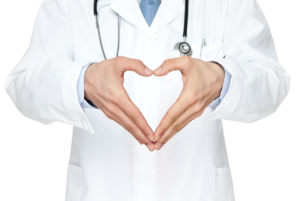 ***** UPDATE 7/27 ****** BroTalk has once again featured Imran Haque in a new piece here!
Dr. Imran Haque is a medical doctor who works in North Carolina in the United States. He is a specialist in internal medicine and is a deeply caring and highly-respected medical practitioner in his field. Dr. Imran has a wealth of experience that spans over 15 years. During this time, Dr. Imran has been attending to patients suffering from various illnesses that required his expertise. His experience in internal medicine has led many residents of North Carolina to visit him seeking medical assistance.
As a result of many years of experience and dedicated service, Dr. Imran opened his internal medicine offices where patients can reach him easily. In North Carolina, one can reach the doctor through his office in Ramseur or Asheboro. Horizon Internal Medicine is the medical facility from where Dr. Imran conducts the treatment of internal medicine illnesses and complications. It is located in Asheboro in North Carolina.
Educational Background
Dr. Imran Haque has risen to become one of the most notable internal medicine specialists in North Carolina. His career in the field of medicine began after he received his medical degree from Universidad Iberoamericana (UNIBE) where he graduated with honors. Thereafter, the doctor attended the University of Virginia Internal Medicine Roanoke-Salem Program. It is during his stay here at the university that Dr. Imran grounded himself in internal medicine.
After successfully undergoing the training, the doctor obtained a license that allowed him to practice medicine in North Carolina. Besides this, Dr. Imran Haque is enrolled in the Maintenance of Certification Program for Internal Medicine.
Horizon Internal Medicine
Horizon Internal Medicine is the practice where Dr. Imran sees patients who require medical attention regarding internal medicine. It is a facility that is dedicated to quality service to all the residents of Asheboro, Ramseur and the entire North Carolina. The facility prides itself on being a leader in internal medicine consultancy and treatment. Many people continue to make Dr. Imran and Horizon Internal Medicine their preferred choice.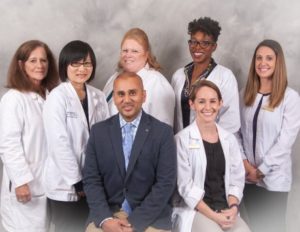 As an internist, Dr. Imran Haque is the primary-care doctor for many residents of Asheboro and Ramseur. Through his experience, he can diagnose many illnesses, make referrals to other medical specialists, advice on medical tests and make medical examinations of his patients at Horizon Internal Medicine. Dr. Imran has been known for a long time for his professionalism and experience. Many residents come to the facility to be attended to by him, making the Horizon Internal Medicine facility a famous spot in North Carolina.
Wide Range of Services
As an internal medicine expert, Dr. Imran is uniquely trained to diagnose and prescribe treatment for illnesses such as Diabetes, Epilepsy, Glaucoma, and Pneumonia. At Horizon Internal Medicine, several services that touch on internal medicine, wellness and cosmetic treatment are offered. Some of these include:
360 Resurfacing
This is a laser treatment that aims at rejuvenating the skin. Skin conditions on the neck, chest and face are the best to treat using this procedure. Usually, this treatment takes several weeks, with each stage being done per week. 360 resurfacing requires a medical professional with specialized training and experience like Dr. Imran. At his modern practice, Dr. Imran offers the best chance for this kind of delicate treatment.
Having an experience of over 15 years, Dr. Imran Haque takes his patients through this delicate treatment successfully. When it comes to matters of one's health, there is extra security in knowing that you are dealing with the best in the field. 360 resurfacing can help to tighten the skin or enhance its tone and texture.
Weight Management
The residents of Asheboro have the advantage of having a professional weight loss specialist in Dr. Imran. As a doctor, Imran Haque knows the danger of being overweight on the body. With many people struggling with weight issues, Dr. Imran's practice in Asheboro offers solutions to tackle this societal problem. The doctor has designed weight management treatments, cosmetic procedures to enhance the body, and nutritional packages for patients struggling with weight problems.
Going by the reviews of patients who have been treated at his practice, it is indeed evident that Dr. Imran is a master at his trade. Patients choose his practice because he makes them feel comfortable and prescribes weight management treatments that help to boost their confidence.
Diabetes Specialist
One of the things that make Dr. Imran stand out is his passion for the health of his patients. This is especially among his diabetes patients. The doctor is a keen listener and ensures that his patients' health remains a top priority. As a diabetes specialist, Dr. Imran Haque has treated many diabetes patients. He is, therefore, a trusted professional who understands diabetes patients very well. He is a licensed and certified doctor with a deep understanding of diabetes.
Laser Hair Removal
Dr. Imran Haque offers laser hair removal at his practice. This cosmetic procedure will eradicate hair from a certain area and slow the subsequent growth of any hair on the body. Having performed many such procedures on his patients, Dr. Imran continues to see success with every procedure. His patients trust him, and he delivers just like he promised. His practice offers clean and safe environment for the comfort of his patients.
Physical Examinations
Dr. Haque performs checkups and routine medical examinations with an aim to accurately diagnose the right illness.
A Caring Medical Expert
Every patient that Dr. Imran Haque sees has a positive story to tell. Some view private practices as avenues to mint money, but Dr. Haque has a professional connection with every client. For the years that he has been a medical expert, Dr. Haque has known the value of human interactions. He places the life and health of his clients first. At his practice, trained staff are ready to assist patients in all ways possible. His professionalism and expertise have led him to be a personal doctor for many residents in Asheboro and Ramseur.
"A lot of our patients comment on how friendly the staff and providers are and how they always can leave with a smile, but how could we be anything less with such amazing and loyal patients! You keep our practice running, and we are so grateful that you chose us as your health care provider."
-Dr.Imran Haque 
Check out Horizon Internal Medicine and Dr.Haque on Facebook and CrunchBase!