The Long Wait Is Over
Microsoft is planning to change console gaming as we know it with the release of XBOX Project Scorpio. Often times gamers turn to PC gaming although more expensive for better frames, performance, and graphics. We have been hearing rumors of this "super powerful gaming console" for years with a tease here and there. But not only have these rumors been confirmed to be true, Scorpio is being announced and released this year. Microsoft has announced that they will be holding a briefing on Sunday, June 11 at 2 pm PT to confirm details. Scorpio is to be fully unveiled at E3 2017 (June 13-15). Although not confirmed yet the release window is to be around this year's holiday season. This is a major step forward for console gaming and the specs we know so far do not disappoint. Take a look.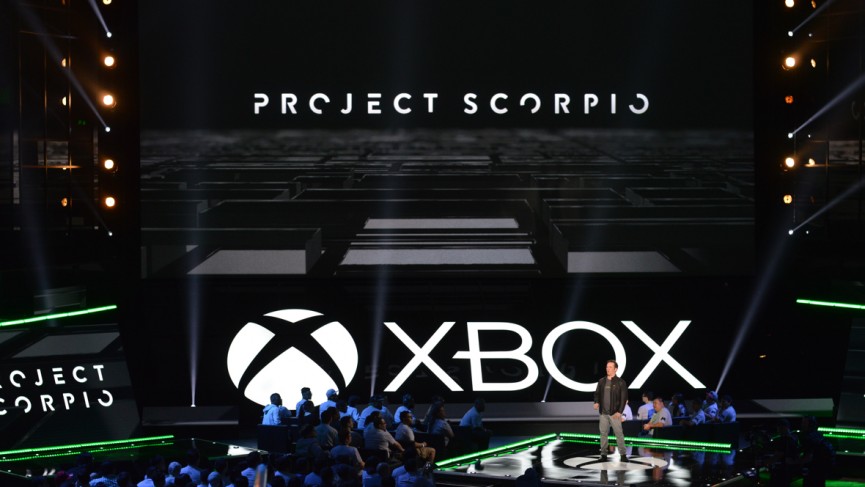 What We Know So Far
Impressive console specs are what we should expect from XBOX Scorpio. Microsoft will be pushing the boundaries like never before in order to keep up with emerging TV, gaming accessories, and computer hardware technology. Here are the specs we know so far:
8 CPU cores
6 Teraflop GPU
320GB/s of memory bandwidth
True 4K support
Full VR support
Xbox One games and accessories compatible with Project Scorpio
Taking into consideration that the current XBOX One S has a 1.4 Teraflop GPU and 219 GB/s of memory bandwidth, this is a major leap forward. The competition PS4 Pro which was released November 10th, 2016 has a 4.2 Teraflop GPU and 218 GB/s memory bandwidth. We are still pending confirmation of other major specs which will let us know how far Microsoft is pushing the boundaries of console gaming. One thing we can already confirm is that this is the most powerful gaming console ever built.