An Excellent Mix In The Perfect Universe
MOBA games have taken the gaming community by storm in the last few years. Two of the highest played games worldwide are League of Legends and Dota 2, two excellent MOBA games. As recent as last year, Clash Royale won the 2016 iOS game of the year award. Clash Royale was unique in the sense that it was an odd mixture of Tower Defense & Collectible Card Game. Nevertheless, Clash of Clan players jumped ship to Clash Royale and never looked back, and well deserved. The game is tons of fun and the battles are some of the most intense you'll see on a phone. Insert Star Wars: Force Arena, a new release in 2017. Imagine a MOBA game in which you can be a Rebel Jedi or Sith of the Empire. But the games don't last 20 minutes, and there are no creeps pushing the lanes, and you get to play cards for reinforcement as you need them tactically. Just like in Clash Royale, the rounds are three minutes each. The big difference is that you can play 2v2 with a friend, which adds a whole new level of awesome to the game.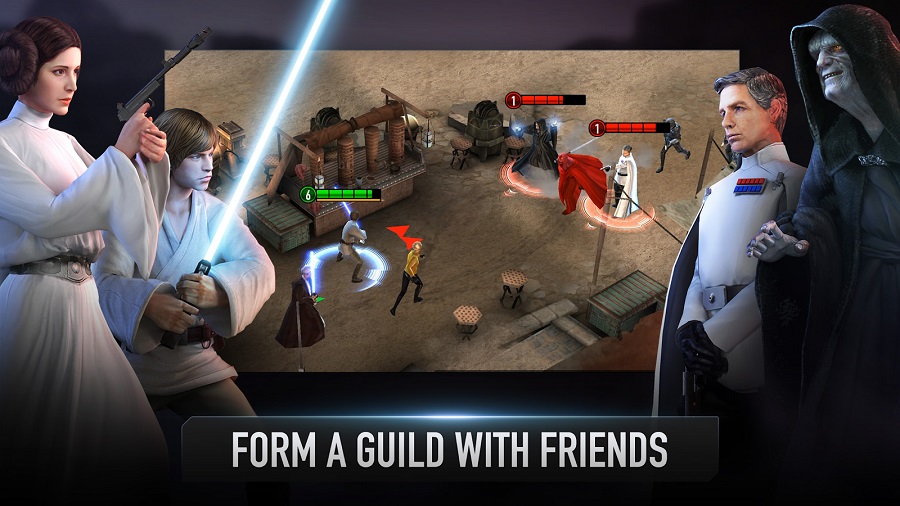 Just like Clash Royale, you must keep collecting cards and when you eventually have the right number, you can upgrade the character. Some of the very best Star Wars heroes are available from A New Hope all the way to Rogue One. It'll be shocking to see a mobile game top this one in 2017. It may not get as many downloads on the first week as Pokemon GO, but rest assured this game will make headlines. Make sure to grab a pal and reach level 3 so you can begin 2v2 as a Rebel or the Galactic Empire. We have a feeling we'll see rip offs of this game in the App Store and Google play soon.