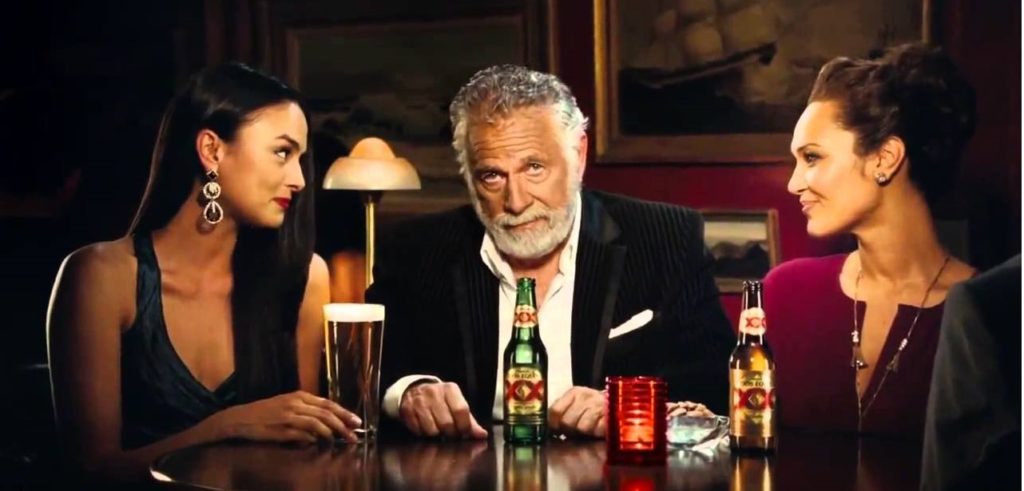 Overnight Meme Sensation
What started as an advertising campaign for the "Dos Equis" brand of beer ended up becoming much bigger than that. The ads featured "the world's most interesting man" with voice overs narrating fictional humorous events throughout his life. This became an overnight internet meme sensation that can only be compared to Chuck Norris. I can honestly say that the worlds most interesting man drove a lot of people to try and regularly drink Dos Equis. With the memes blowing up all over the internet it was the cool thing to do. Here are some of the funniest quotes from the world's most interesting man:
1. His beard alone has experienced more than a lesser man's entire body.
2. The police often question him just because they find him interesting.
3. He has won the lifetime achievement award, twice.
4. When it is raining, it is because he is thinking of something sad.
5. If he were to mail a letter without postage, it would still get there.
6. If he were to punch you in the face, you would have to fight off the urge to thank him.
7. His passport requires no photograph.
8. When he drives a car off the lot, its price increases in value.
9. Once a rattlesnake bit him, after 5 days of excruciating pain, the snake finally died.
10. He can speak Russian… in French.
11. He once won a staring contest with his own reflection.
12. He once got pulled over for speeding, and the cop got the ticket.
13. He once won a fist fight, only using his beard.
14. He played a game of Russian Roulette with a fully loaded magnum, and won.
15. In museums, he is allowed to touch the art.
16. His tears can cure cancer, too bad he never cries.
17. His shadow has been on the 'best dressed' list twice.
18. He once had an awkward moment, just to see how it feels.
19. His business card simply says 'I'll Call You".
20. He once taught a German shepherd how to bark in Spanish.
21. He once brought a knife to a gunfight… just to even the odds.
22. He once went to the psychic, to warn her.
23. He is a lover not a fighter but don't get any ideas he is also a fighter.
24. If he were to say something costs an arm and a leg, it would.
25. He is the life of parties that he has never attended.
Stay Thirsty My Friends