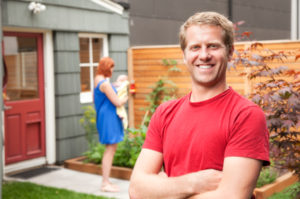 Aloha Construction gets a lot of the same frequently asked roofing questions every day. Here, they've put together a guide to answer the most common issues that homeowners face regarding their roofs every day.
Have a question about your roofing, repairs, or maintenance? Chances are it's answered here! Take a look at the Aloha Construction Roofing FAQ to find all of the information you need to properly care for and maintain your roof!
How often should I get my roof inspected?
You should get your roof inspected at least once a year. The reason for this is to make sure any damages, either from storms or normal wear and tear, are caught in time to be covered by your insurance company. It also allows Aloha Construction to catch and repair damages before they become worse (and more expensive!) At most, you should have your roof inspected every three years. If it's time to give yours a once-over, call Aloha Construction for a free property inspection today.
How can I file an insurance claim to cover roof repairs?
Every insurance company is different. Aloha Construction's insurance claim tips include keeping all of your paperwork and information in one easy to access and organized place and filing a claim as soon as damages are discovered. Aloha Construction can help and walk you through the process from start to finish.
How do I finance my roof repairs?
When roof repairs are not covered by insurance, it is possible to apply for financing to cover the cost. Aloha Construction makes it easy by partnering with Synchrony Financial to take care of all your loan and financing needs.
What are signs of roof damages?
There are many different signs of roof damage that you should keep an eye on. From outside of your home, you can check for missing shingles, or cracks and warping in the shingles. In your attic, look for leaks. Leaks can cause swelling or discoloration in the wall or rot that will be soft to the touch. All of these are signs that you need roof repairs to mitigate damages.
How can I repair a leak?
Leaks can be repaired in different ways, depending on where they are on your roof. Once you find the source of the leak, you can fix the problem. If the leak is in the flashing, you need to remove and replace it to repair the leak. If the leak is through caulking, then you can clean and remove the old caulking and replace it with new.
Which roofing pitch is best?
When you are building a home, there are many different roofing pitch choices. Roofs can be steep, sloped, or flat. Flat roofs are easy to repair, but require extra maintenance because standing water and debris can collect on the roof and cause leaks, rot, and damages. Sloped roofs are easier to maintain because they allow water and debris to slide off the sides. Steep roofs are the most difficult to repair because they can't be walked on and require professional services for every fix. Flat roofs are the cheapest to install and steep roofs are the most expensive. Each look is different and has different pros and cons, so it's important to research your options to decide which one is right for you.
Which shingles should I choose?
There are many different shingle options to choose from at Aloha Construction. Asphalt shingles are budget friendly and a common look in North America. Cedar shakes are beautiful but less durable than asphalt shingles. Other choices like aluminum and clay both have their pros and cons. Clay shingles are best in hot environments, and aluminum roofing is the cheapest option, but can also be loud in the rain. Schedule a consult with Aloha Construction to decide which option is best for you.
What roof maintenance can I do on my own?
There is a lot of roofing maintenance that an average homeowner can complete. Fixing small leaks in the flashing or caulk can be done without the help of a professional service. If you have missing shingles, it is possible to replace them on your own as well. It's also important to remove any large pieces of debris and clean the roof regularly. Finally, keep an eye on your gutters and if you spot any sagging or leaks, use a ladder to clean them out and seal the holes and cracks.
How can I best protect my roof against storms?
There are some extra precautions you can take to protect your roof and your home against upcoming storms. Hurricane clips are one option to protect your roof and are easy for homeowners to install on their own. Another important way to protect your roof against storms is to inspect the roof before and after the storm, and get a free property inspection from Aloha Construction to assess and file a claim for any damages with your insurance company.
How can I protect my roof against snow accumulation?
In Illinois, snow and ice can be a big threat to a home. In the winters, watch out for sagging in the roof or ceilings, listen for creaking sounds from the roof, and check for stuck doors. All of these can be signs of heavy snow accumulation on the roof that your home cannot withstand. Purchase a snow rake to use to remove the snow from your roof immediately if you spot these problems. Just remember that using salt or chemicals on your roof can damage it even worse, and it's better to remove it manually or hire a professional to prevent further damages.
When it comes to roofing questions, Aloha Construction is the expert. Check out these frequently asked questions to find the solutions to your roofing problems, or call today for a free property inspection and consult for your home!