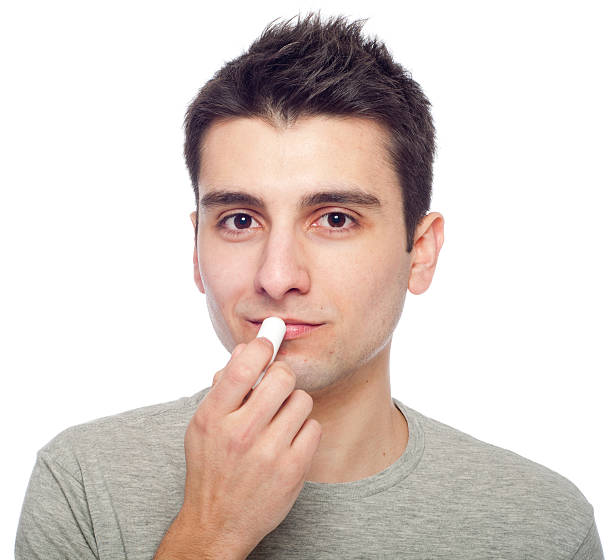 Contrary to common misconception that all beauty products are specifically meant for a particular gender, there a plethora of cosmetics products in the current market that can efficiently and safely serve both genders. The distinct separation between male and female beauty products is slowly but surely shifting.
A few years ago most men typically shied away from beauty products terming them feminine or unnecessary. That is no longer the case, more males are taking an interest in enhancing how they look and feel and this has substantially accelerated the growth of the male grooming industry. As a result, most cosmetic industries are slowly blurring the lines between gender specific beauty products.
The 10 products featured in this article are some of the best grooming products that work for both women and men; thanks to their amazing deep cleansing abilities, incredible scents and the ability to restore moisture to dried-out-skin.
1.) Concealer
The concealer is a beauty product most women consider a must-have because of its amazing ability to cover blemishes such as back circles and acne scars. It can also come in handy for men since it is extremely discreet and can help create the appearance of smooth and flawless skin. The trick to finding the right conceal is look for one that favours your skin tone. The Smash Studio Waterproof Concealer is a great option for both genders because it comes in a user friendly tube that makes it pretty intuitive for men to figure out.
2.) Lip Balm
Whether you are a man or women there is no doubt you need soft and healthy lips. Lip balms are arguably the best way to ensure this. EOS Lip Balms are not only delightfully flavoured but are also packed with antioxidant-rich vitamin E, jojoba oil and soothing shea butter. Aside from being one of the most recognizable lip balms in the market, they are 100% natural meaning they have no adverse side effects on the lips of either genders. With EOS Lip Balms you are guaranteed soft and sensationally smooth lips. It also doesn't hurt that there are a wide range of flavours to pick from such as lemon drop, passion fruit and even sweet mint.
3.) Tinted Moisturiser
There is no shortcut to great skin; you have to moisturise consistently. Since most men are typically skeptical about using foundation, the best way to avoid needing it is to use tinted moisturiser. A great tinted moisturiser such as the Aveeno Clear Complexion BB cream is effective for both male and female skin since it is readily infused with APF and other indispensable ingredients that leave your skin looking incredibly soft and smooth.
4.) Sheet Masks
This incredibly useful beauty product made its debut a few years ago thanks to the popularity of Asian skincare products. Although the packaging is largely feminine, the purpose and usefulness can also benefit men tremendously. Sheet masks are not only great moisturisers, they also come in varying formulations that serve a different skin issues such as scars and discoloration. The Karuna+ Kit Face Masks have a great unisex package and are also highly recommended by knowledgeable and experienced skin experts.
5.) Tweezers
Most men have bushy and unkempt eyebrows that can greatly benefit from the tweezers. Although plucking eyebrows can be painful for a beginner, the end result is totally worth the effort. Additionally there is nothing uniquely feminine about tweezing making it a grooming technique that amen can easily accept and incorporate into their daily routine. The Revlon Expert Tweezer that features a slant tip is a great choice. Their advanced design is angled but still pointed allowing you to easily get rid of every stray hair no matter how small.
6.) Wax Strips
Although some men will strongly disagree, wax strips can actually be a great addition to their daily grooming routine. This is because your partner will highly appreciate cleaner and smoother nether regions that make intimacy fun. Veet Wax Strip Kit for Legs & Body can come in handy for a smoother finish for both men and women.
7.) Anti-aging beauty products
The struggle to look and feel young is not limited to women, men also harbour the desire to preserve their youth and you will surprised at the extents they are willing to go. Anti-aging products are the best way to consistently take care of their skin and avoid any regrets when the situation gets worse and irreversible. Retinol Surge Moisturizer-contains impressive and effective anti-aging ingredients that help address most sign sof aging such as uneven skin tone, fine lines and wrinkles.
8.) Body Lotion
Even men with minimalist beauty routines know that consistently taking care of body and facial is absolutely necessary. A great body lotion will help keep your skin soft and smooth. The Suave Powder Fresh Body Lotion is a great choice for both men and women. Aside from the fact that it doesn't not have a distinctly feminine smell, it is also thin meaning you don't feel sticky or greasy no matter how hot it is.
9.) Bronzer
Most of us strive for flawless sun-kissed glow free from the damaging effects of the sun; the bronzer is the perfect solution. Although it may be a little out there for an average guy, it is a great way to keep your skin aesthetically appealing for as long as possible. A simple touch of bronzer in areas of the skin where the sun would naturally hit could just be what both men and women needs. A great bronzer is the Clinique True Bronze, and hey if Tom Ford can happily admit to using it then there is no doubt you are in great company.
10.) Deep Conditioning hair treatments
A great deep conditioning hair treatment will leave your hair feeling baby soft and looking healthy. Both men and women can attest that there is no better feeling than running your hands through healthy, thick and soft hair. The Art Naturals Argan Oil Hair Mask is a great fit for both genders since it focuses on restoring and repairing damaged hair. It is great for all hair types as it consists of botanical extracts that revitalize the natural shine of hair. Additionally, this product also considerably improves scalp health.
Bottom-line
Clearly, there is no harm in sharing; all you have to do is purchase products that take care of all the unique needs of both genders.