Perry Mandera, CEO, and founder of The Custom Companies Inc., has a long history of continually searching for better ways serve his customers. One important way he does this is by keeping abreast of the newest technologies. With the transportation and logistics industry constantly changing, this is no small feat. Read on for a look at some of the newest ways Mandera and The Custom Companies Inc. use technology to better accommodate their customers' needs.
With a background that includes time in the Marines and a term in public office as a Republican Ward Committeeman in Chicago, Perry Mandera is a man with a diverse foundation from which to draw his business know-how. Consequently, after working in the transportation industry for a number of years, Mandera founded The Custom Companies Inc. in 1986. From humble beginnings, the company has grown to serve thousands of customers of many sizes, from small family-owned businesses to Fortune 100 companies. Based out of its headquarters in Northlake, Illinois, The Custom Companies Inc. provides a range of offerings such as truckload and LTL, air freight forwarding, and cartage services (http://www.customco.com/). The company also maintains a U.S. custom bonding warehousing and distribution center.
During the course of it's over thirty-year history, Perry Mandera has pushed The Custom Companies Inc. to adopt numerous technologies to better meet its goal of providing a broad base of transportation solutions under one roof to its customers. These technologies allow the company to more efficiently deliver and manage goods and services.
The Obstacles of Advancement
Before mentioning the specific technologies used by The Custom Companies it is useful to understand the many obstacles that must be addressed by a modern transportation and logistics company. Never has the successful storage and transportation of goods been affected by such a myriad of variables. Where traditional obstacles such as weather, road conditions, and other external forces must still be accounted for, new complications related to the global economy must also play a role in any modern shipping company's calculations.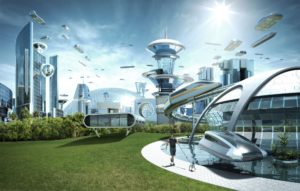 These obstacles can range from additional traffic due to global trade, to the stress put on the national transportation system by new types of commerce such as online shopping. Additionally, shipments everywhere are being governed by more and more sophisticated computer systems, necessitating a level of complex problem solving never before seen in the transportation industry. With so many factors at play, it's no wonder Perry Mandera has been focused on driving his company to keep pace with the use of new and emerging technologies.
One major technology The Custom Companies Inc. has begun to use in recent years is Cheetah Dispatch. Cheetah Dispatch is a dynamic and comprehensive software that uses live information to better carry out deliveries. A cutting-edge logistics platform, Cheetah Dispatch is one of the only operations solutions that not only helps to plan delivery routes but also allows drivers to predict extremely accurate arrival times. The software uses changing operational conditions such as traffic, weather, cancellations, and more to achieve its highly accurate predictions model.
This powerful technology aids Custom Companies drivers in picking up and delivering goods on time and around customers' schedules. With the faster and more efficient transportation process made possible by the software, Cheetah Dispatch helps Perry Mandera deliver on his company's promise of a more comprehensive transportation service for its customers.
Warehouse Management Upgrade
Another technology The Custom Companies currently uses to further customer satisfaction is their warehouse management system. The system is used in conjunction with the company's pick and pack fulfillment service to allow customers to more easily track their inventory.
The warehouse management system utilizes electronic inventories to allow customers to track their products. This tracking service covers the time from which inventories are picked up by The Custom Companies until they are delivered. With increased access to seeing where their inventory is located at any stage of the transportation process, The Custom Companies is giving its customers the peace of mind to know that their goods will be delivered in a manner that serves them best (Strikingly). This affords customers the ability to better plan around their transportation schedule and ultimately to more efficiently run their own business.
A third technology Perry Mandera's company uses is their proprietary dock management system. These types of systems are designed to eliminate common logistics problems that can often be costly for transporters and their customers. Dock management systems use real-time data to help The Custom Companies facilities manage a host of operational issues. These issues can range from loading dock visibility, turn times, and trailer coordination. Dock management systems work by coupling loading dock equipment and software to help communicate and monitor the loading dock status of the multitude of inventories being shipped.
A strong dock management system, such as the one used by The Custom Companies, allows a transportation company to be more efficient and cost-effective in a host of different areas of the shipping process. They can help lower costs related to spoilage and detention charges, as well as helping to avoid employee accidents. Lower costs throughout the shipping process help The Custom Companies offer competitive pricing for all of their customers.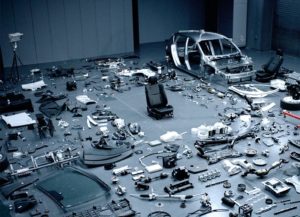 While just three examples, the preceding technologies are representative of the larger ways in which Perry Mandera leads his company toward efficiency and cost-effective practices. These practices range from employing new technologies to hiring one of the countries most skilled transportation workforces, to offering a variety of services that can cover the needs of a customer for their entire shipping process.
This relentless drive toward over thirty years of high-quality service is one of the primary reasons Perry Mandera is known as a leader in the field of transportation. This drive has lead Madera to be recognized for a host of awards, such as in 2000 when he was named as one of the "Top 100 American Transportation Executives of the Millennium" by the Illinois Transportation Association.
Under Mandera's ongoing stewardship, The Custom Companies Inc. continues to build on its reputation of excellence. With a tireless eye toward finding new and more effective ways of serving its customers, The Custom Companies Inc. is known as a leader in the world of transportation and logistics.