One Solid Alternative
Last year we released an article called "Time To Cut The Cable" basically explaining alternatives to traditional cable TV while saving money. One of the alternatives we offered was the Amazon Fire TV Stick, a relatively small USB flash drive looking streaming device that connects directly to your TV via HDMI. Chances are that if you go to your local electronics store and ask for one it'll be sold out. Trust me it is that good. What makes this device so great is the amount of bang you get for your buck and the fact that you can install virtually any application on it. That's what makes it such an attractive streaming device besides the fast performance and smooth user interface.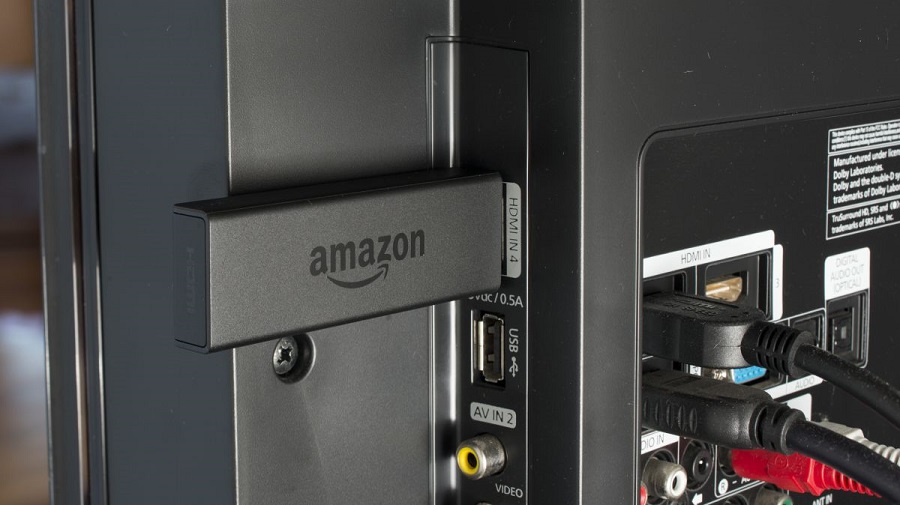 Specs For The Nerds
As I mentioned earlier the Amazon Fire TV Stick connects to your TV directly via HDMI. It basically plugs and plays. It includes an HDMI cable extender for those TVs that have hard to reach HDMI ports. The Fire Stick is powered via micro USB power supply. It also comes with a slick Alexa voice remote control. There is no mystery why this device has such as fast performance. Here are the full specs for the current second generation Amazon Fire Stick released on October 20th, 2016:

Processor – Quad-core ARM Cortex-A7 @ 1.3 GHz
Memory – 1GB LPDDR3
Storage – 8GB
Remote with Voice Support – included
Supported Resolution- Up to 1080p
Wi-Fi Connectivity – Dual-band, dual-antenna, 802.11ac (MIMO)
Bluetooth – Bluetooth 4.1
Dimensions – 3.4″ x 1.2″ x 0.5″
Power Supply – 1A @ 5V micro USB Power Supply
This is what's included inside the box: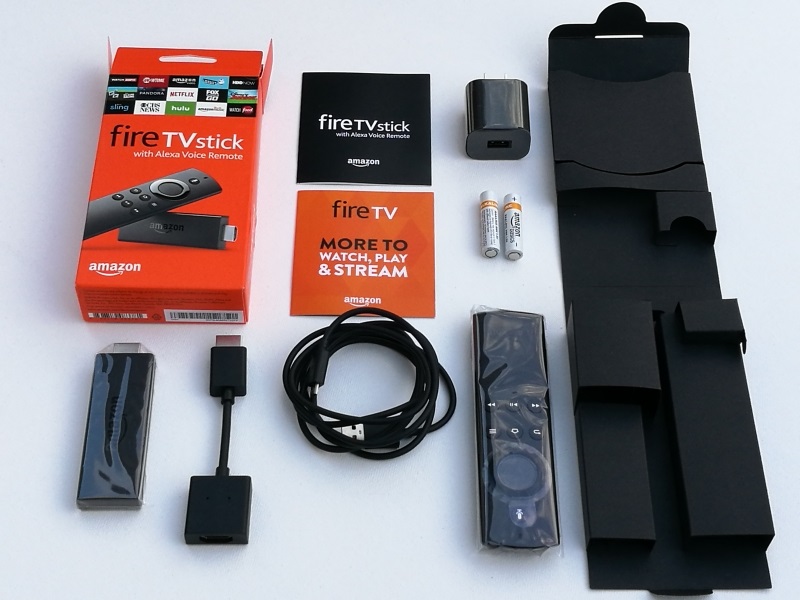 Bottom Line
The Amazon Fire TV Stick is a powerful device with an incredible price tag of $39.99. I am not just talking about the hardware and the smooth UI. The fact that you can enable under "developer tools" to install any application from the internet is a major advantage. There are currently many free to download applications including the infamous Kodi to stream movies and TV shows. Kodi allows you stream almost anything you want for free. This is why they have found themselves in so many legal battles. You don't have to be a tech expert to install any of these applications either. YouTube is full of step by step tutorials on how to install and optimize your Amazon Fire Stick with applications and content. The Amazon Fire Stick is worth its weight in gold while saving you money.