Exhibition Games At The Virgin Islands
The U.S. Virgin Islands in the Carribean rarely produces professional talent in any sport mostly due to its small size. With about 100,000 inhabitants, the island doesn't get a whole lot of scouting from American Colleges. Former Wake Forrest player Chris King had just finished his rookie season with the Seattle Sonics in 1992. His agent Bob Kingsley arranged a charity tour of a few NBA players with very little star power. The purpose was to raise money to increase awareness of violence breaking out in the islands. Their goal was to play a few exhibition games against the locals in their hot and sweaty gyms. There were zero expectations to come across anyone with serious game. But as legend will have it, one of the greatest of all time would cross paths with King's team of professional players.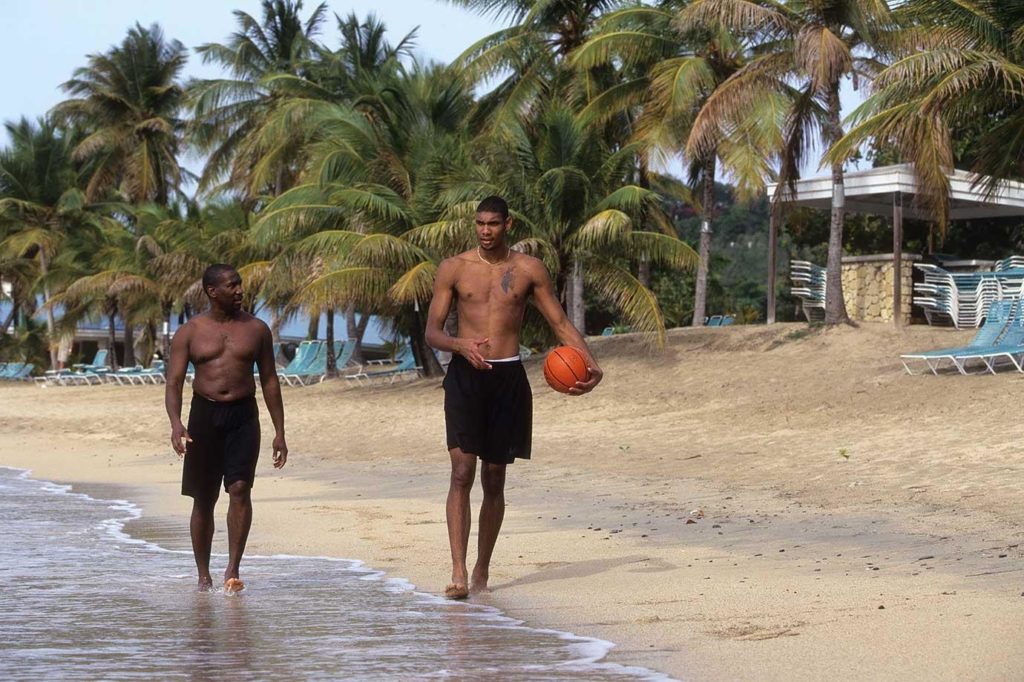 A Carribean Star That Could Have Been Missed
Among the crew of players assembled by Bob Kingsley, only one had achieved stardom prior to the trip. That man would be Alonzo Mourning, a future Hall of Fame Center and Finals Champ with the Miami Heat. Little did anyone know, that there would be a teenager that could challenge Mourning play by play on both sides of the ball. That would be 16 years old Tim Duncan, a 6'9 lanky kid who use to be a star swimmer. The kid from St. Croix was incredibly competitive and agile. Chris King was shocked at what he saw out there on the courts. Early on in the game, Duncan caught a pass and shot it right over Mourning for the easy bucket. After that, Chris King says that Duncan completely dominated Mourning during the charity game and actually played the game to a draw.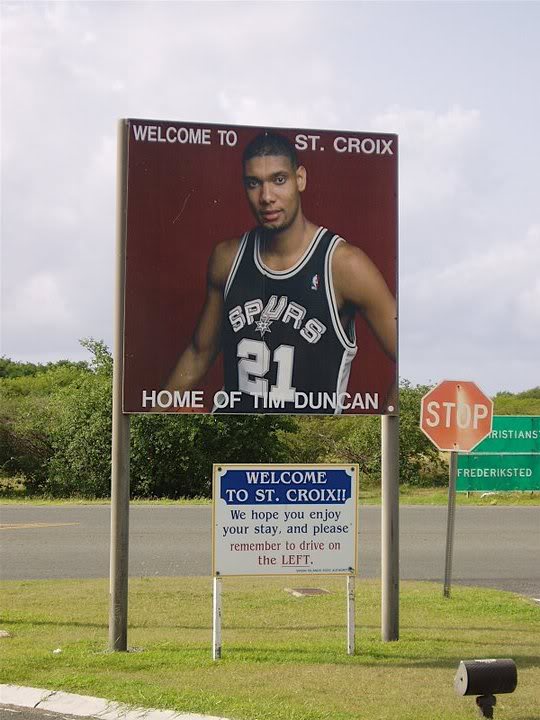 News Gets Back To Wake Forest And The Rest Is History
As soon as Chris King got back stateside, he went to the offices of Wake Forrest where he used to play college ball. He was excited and spreading talk to everyone about this kid he met in the Virgin Islands. Coach Dave Odom jokily asked if he had found any talent over there. King happily replied that he had found the next superstar big man. Coach Odom taught he was getting his chain pulled when King mentioned this 16 years old had played Alonzo Mourning to a draw in a pickup game. Back in the early 1990's prior to the internet, finding a recruit such as this in the Carribean would have been nearly impossible. The legend of Duncan may have never happened.
Tim Duncan had recently picked up basketball so word hadn't gotten around to how good he was. He was on the Olympic swimming team until Hurricane Hugo ruined the St. Croix Olympic pool, the only one available in the city. Duncan was scared of sharks, therefore he never trained in the ocean. Then Duncan quit swimming altogether when his mother passed away from breast cancer at the age of 14. In its place, he picked up basketball as a way to cope. All these events paired with King's trip to the Islands allowed Coach Odom to go out of his way to offer a basketball scholarship to Duncan. A hall of fame career later, five NBA championships, Two MVP's, Three Finals MVPs, and 15 All-Star Games later, it is incredible to think the talent the world could have missed out on if it weren't for a simple trip.