Often Considered Greatest Of All Time
If you follow Soccer or "Football" you definitely know who Lionel Messi is. For those who don't, he is an Argentine player who plays forward for the Spanish club FC Barcelona and formerly for the Argentina National Team. He is the only player to have ever won five FIFA Ballons d'Or and three European Golden Shoes. Playing for Barcelona he has won 8 La Liga titles and 4 UEFA Champions League titles. He has also won  four Copas del Rey. It doesn't stop there for Messi. He holds some amazing records such as most goals scored in La Liga with 50, soccer season with 82 and whole year with 91. It is not mystery why he is considered by many the greatest of all time.
Tax Evasion Scandal
Recent headline news of Lionel Messi were not due to his soccer accomplishments or incredible goals. Instead they were related to tax evasion and court trial. With a net worth of $223 million and an average salary of $43 million per year not counting endorsements that is no joking matter. He was first investigated starting in 2013 for sponsorship earnings between 2007 and 2009. The total amount that was evaded standing at 4.1 million euros. He attended trial alongside with his father in May 2016. The money was hidden in companies mainly in Belize and Uruguay. It was also discovered that Messi had a company under his name in Panama. 
According to Messi he was not aware of any of this blaming it on his father who does the managing. His lawyer stated that Messi never dedicated any time to reading or analyzing. All he did was play soccer and signed away. He trusted his father with all the paperwork. His father agreed of being guilty to all the statements released by his son. They were both found guilty of tax fraud on July 6th, 2016. Both were sentenced to 21 months in prison and ordered to pay 3.1 million euros in fines. The good part for them is that they will not serve any time in prison. That's just how Spain deals with non-violent crimes. The sentence is suspended for first-time offenders who are given less than a 2-year sentence. Imagine for a soccer star like Lionel Messi.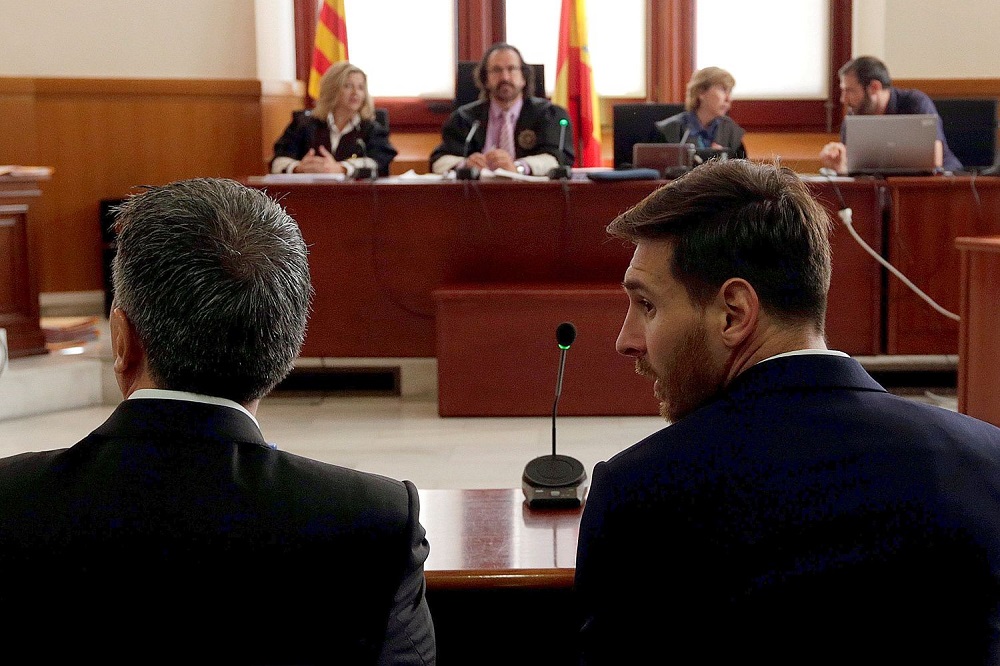 How Is This Possible?
Can it be possible that Lionel Messi was completely unaware of anything his father was doing? Is he Jon Snow? It seems a little far fetched to me. But then again most of these athletes are so busy with training, playing, endorsements and appearances that it can happen. You would still imagine that his father would have said something to him. Especially when it comes to something as serious as evading taxes. I think the plan from the beginning was to have his father take the fall for the crimes. The plan on saving money kind of backfired on them having to pay the taxes and the fines. He would have been better off paying it when he was supposed to. That's not mentioning the huge hit his reputation has taken from this whole tax evasion scandal. Bad reputation is not good for sponsorships. Let us know what you think.