Refuses To Stand Up
Colin Kaepernick the quarterback for the San Francisco 49ers has been refusing to stand up during the pre-game national anthem. He has been doing this as a sign of protest against police brutality and racism against minorities. He told reporters "I am not going to stand up to show pride in a flag for a country that oppresses black people and people of color." His way of protesting has created a lot of controversy and negative reactions.
Controversy And Reactions
The decision has not been taken lightly within the Football community. It has been primarily viewed as disrespectful against those men and women who have given their lives for this country. It has also been viewed as being "Anti-American". Videos were immediately posted of fans burning his Jersey. He was also booed as he ran out to the field. Since then he has stated that he is not Anti-American and now been taking a knee instead of sitting to show respect to the military. He has also promised to donate the first $1 million dollars earned this season to community organizations. After taking some heat the NFL released a statement that "Players are encouraged but not required to stand during the playing of the national anthem."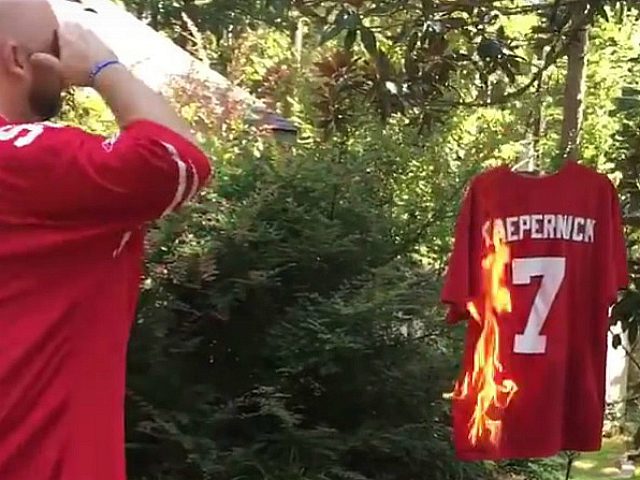 More Fuel To The Fire
Just when things were clearing up images of Colin wearing pig cop socks emerge. Multiple police departments have expressed their thoughts of disrespect against the football player. Well it doesn't stop there for Colin. He decided to wear a Malcom X and Fidel Castro shirt at a recent press conference. The shirt read "Like Minds Think Alike". This is a very odd choice since Fidel Castro is infamous for oppressing minorities. At this point I am not sure if he is doing this as a marketing stunt or what. One main question still remains for you Bros, should this be considered freedom of speech or flat out disrespect?