One Barely Known Tradition
The sport of Baseball is known for having many traditions. From chewing tobacco and sunflower seeds to ceremonial first pitch to the seventh inning stretch. These traditions have been passed down by players and fans from generation to generation. But what if I told you that there is one dirty tradition that not many baseball fans know about. What if I told you that every single baseball that goes into the field is rubbed in "special mud". You might think i'm joking but this has been the case since 1938. The rubbing mud is used to remove the sheen from baseballs allowing pitchers better control and grip. There is only one supplier of this special mud and the company name is Lena Blackburne Rubbing Mud.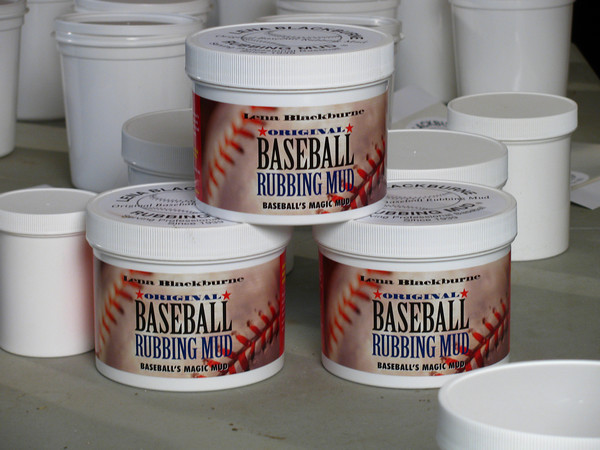 Lena Blackburne
It all started 78 years ago with Lena Blackburne, a third base coach for the old Philadelphia Athletics. An umpire complained to Lena about the bad conditions of the baseballs used by the American League. Back then water and dirt, shoe polish and even tobacco juice was used on the baseballs to remove the sheen. The result was that it discolored, damaged and scratched the baseballs. Lena took it upon himself to find a solution to the problem. When he went back to his home town in Burlington County he searched along the Delaware River until he found the perfect mud. He took some mud back to the Athletics field and rubbed it on some baseballs. It worked like magic, the best part being that it had no odor and it didn't turn the baseballs black. The same magic mud is still being used in every major league game today.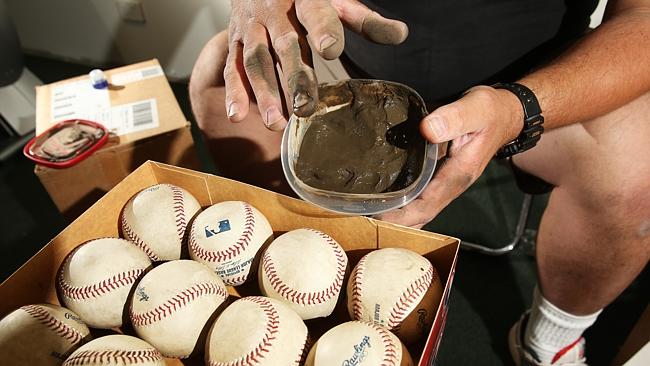 Secret Location Passed Down
The rubbing mud has been harvested from the same Delaware River secret location since 1938. When Lena Blackburne was too old to harvest the mud he left the company to his close friend John Haas. John Haas had been already helping Lena harvest the mud and knew the location. John later passed it down to his son-in-law Burns Bintliff who then in return selected one of his children Jim. Jim Bintliff is the current owner and president of Lena Blackburne Rubbing Mud. Jim harvests about  1,000-1500 pounds for every baseball season. It sells by the 32-ounce tub for $75. The mud is rubbed on six dozen or more baseballs before every game. It is still considered to this day "the perfect baseball rubbing mud".