Kevin Hart recently announced that he will be coming out with his own line of supplements. He is passionate about fitness and was even featured on the cover of "Men's Fitness" magazine. Kevin did not release a lot of details about the supplement line. However, it will feature pre-workout supplements, organic protein and vitamins. He did not say about thing about who will be involved in the production of the supplement.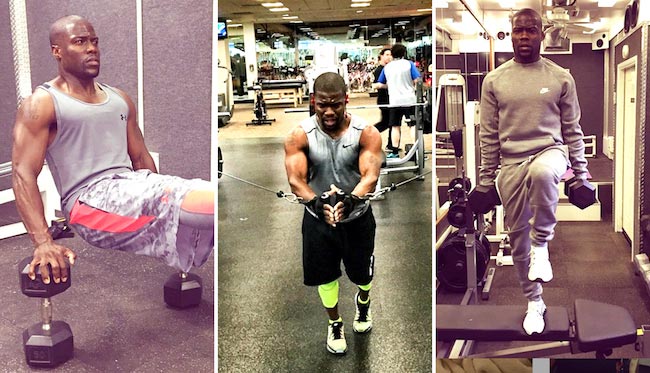 Kevin stated that it will feature things that he uses in his everyday life. He did not state exactly when he will release the supplement line. However, he stated that it will most likely be released in the new year. He stated that people will have to wait and see. He also stated that the supplements his line features will be high-quality. He does not believe in doing anything half-way.
Kevin Hart is also working on improving his own fitness. He is currently training for the New York Marathon, which is 26.2 miles long. Kevin started running in 2015 while he was on tour. He decided to participate in a 5K and talked about it on Twitter. Hundreds of people showed up to the 5K.
Kevin entered another race in August 2016. It was Oregon's Hood to Coast race, which is a 12-person relay race that is 199 miles long. He ran over 18 miles. Kevin watched Eliud Kipchoge complete the Breaking2 race in just two hours in May 2017. He stated that seeing the race inspired him to keep running.
Kevin Hart will be taking a break from the Irresponsible tour to participate in the New York marathon. He stated that health and wellness has changed his life. He said that the reason he is so passionate about health is because he wants to live life to the fullest.