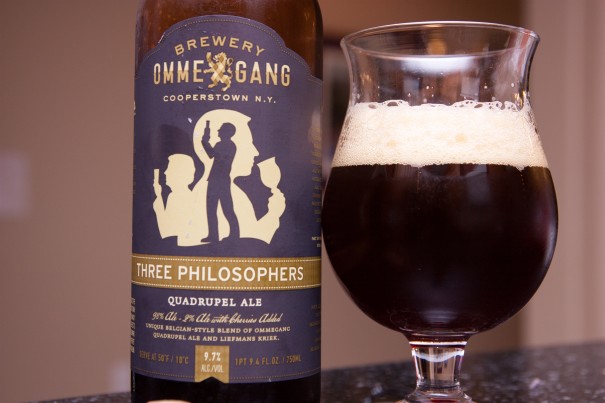 Honest Review
It's quite hard now a days to find a decent craft beer or ale that tastes great for a reasonable price unless you shop at a place such as Total Wine. It is even harder to find a site that offers honest simple reviews that the majority of us can relate to. Unfortunately us bros typically find the same type of online reviews quite often. They all seem written by a European with hundreds of years of culture, an overly sensitive pallet with taste buds that can sense the hidden tones of ingredients in the recipe, and a flare for extravagant comparisons and metaphors that leave us wondering if they made any sense. Well here you won't find any of that non sense. Here you are going to find a review by a bro for bros. These are honest reviews based off the pallet of a fellow bro whos taste buds have been shocked by an overdose of spicy foods, late night taco bell escapades, and excessive alcohol intake from keg stands and straight shooters in the early hours of the AM. Heck, my idea of a fancy restaurant dinner growing up was a night at the Sizzler while grandma snuck food from the salad bar into her purse for snacking purposes later in the day.
Taste And Looks
The craft ale being reviewed is called Three Philosophers made by Ommegang. This is a legendary brewery in Cooperstown, New York. Let's break down the basics. It is a quadruple ale, that means it is inspired by Trappist brews in Belgium. In case you don't know what an Trappist ale is, just think about those movies that have Monks inside a monastery brewing special beers. This particular brew has a strong taste as it is dark and bold ale. This is where having a fancy pallet would come in handy, because all I can gather from it is that it has a fruity finish, so I guess they toss different fruits inside the ale making process.
This drink has about 9.7% Alcohol and is usually sold for about $10.99 for a bottle that is 750 ml. Some are reading this and wondering wait what? That sounds like the size of a wine bottle, how come I can't get a six pack? This is a craft beer, if you didn't know this by now, do your self a favor and emerge yourself in the world of high class craft beers. You will not regret it. Given the stronger nature of this drink, one bottle should be able to get you drunk if you are a lightweight, and give you an incredible buzz if you are a heavy hitter. I typically will pair this drink up with two Stella Atrios as a follow up, and I am good for the night.
The pour on this drink is also special. I would recommend pouring slowly so you don't get a lot of foam, however it needs to be said that the even the foam on this beverage tastes good. In Europe they applaud a ale with a good head, but in America we tend to avoid waste. I can vouch that this Ale won't leave you disappointed if you decide to take a few sips right away. If you frequent places such as World of Beer, they will serve you in a snifter or goblet/chalice style of glass. This will immediately let any nearby females recognize that you are not an everyday ordinary bro. You aspire for greater goals in life and will accomplish them soon. It's hard to ignore a bro who enjoys the finer things in life when everyone else is downing Bud Lites because they are piss water sold for a low price.
Final Words
I highly recommend you grab a few bros for a night out and buy a few bottles of Three Philosophers. Perhaps it is a mental thing, but this brew seems to enhance the intellectual level of conversation among the crew once everyone has a buzz. I've gotten some interesting insight on crazy subjects such as the meaning of life, the universe, space travel, time travel, etc while surrounded by my degenerate friends while they are inebriated and under the effects of this epic quad ale. Let us know in the comments below if you enjoyed this brew and had some interesting conversation with bros.