Worst Halloween Ever For Coulrophobia
It all started last month in Greenville, South Carolina. The Police received multiple reports of clowns trying to lure kids into the woods. A number of children have told officers that there are several clowns appearing in the area. They try to lure the children into the woods by displaying money. The authorities have since then launched an investigation to figure it out. Adults have also spotted these clowns on their daily commutes. Several residents claim that they typically run off or simply wave at them. No one has reported them causing harm, but it is still creepy and eerie. There have even been sightings of clowns at night just standing under a post light near garbage dumpsters. No one knows exactly how many different people are in on this, but it has been spreading steadily.
Clown Hysteria Taking The Country By Storm
Now that we are nearing Halloween, the clown sightings have increased to two dozen states. Citizens are reporting an increase of clown sightings in an array of locations. Near the edge of the woods, on bridges, on the side of highways, and at cemeteries. Multiple videos are surfacing on the web of people spotting them wielding knives and chasing them. The creepiest part is that they are approaching people's houses late at night. Personal security cameras have caught multiple clowns just hanging out in others porch late at night. They seem to just stand there holding up balloons and in some cases stare back. Other children have reported clowns watching them from a distance near Poke Stops when playing Pokemon GO. In a lot of cases, they begin to run after cars that are passing by.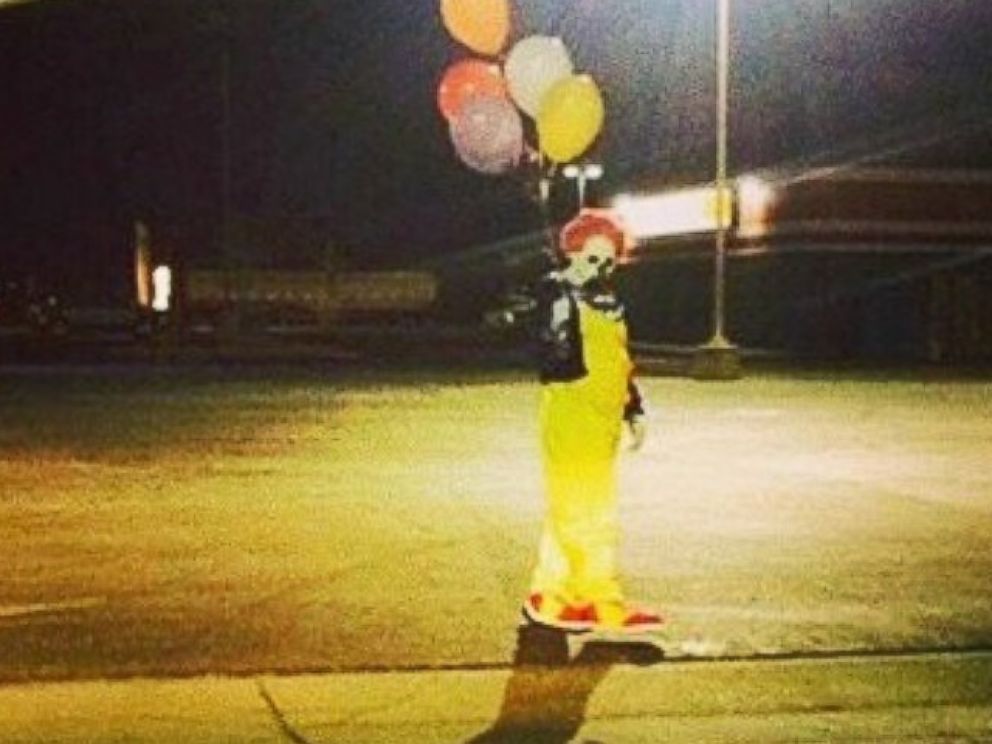 Not The First Time This Has Happened
There was another clown scare in Massachusetts during the 1980's. It is now believed to be the Phantom Clown Scare of the 80's. It is believed that school children would play tricks on adults by lying about seeing clowns. Word of mouth got around, and stories began to be exaggerated. Soon everyone believed they were seeing clowns, but it was their mind playing tricks on them. The difference with then and now is that everyone has a cell phone readily available. There is much footage of creepy clowns online, but how much is real? It's safe to assume some of it is posed for social media. Nevertheless there is reason for concern as mentally disturbed people can take advantage of this. People are nervous and some may become trigger happy. Hopefully no one gets hurt this Halloween season for no good reason. As usual, stay vigilant, and be safe.