The Exhausting Search For Intelligence In Space
Ever since the dawn of the space age, man has asked themselves the same question. Are we alone in this universe? No matter how you cut it, either answer is incredibly scary. We have dedicated resources to observe our galaxy. We have sent a man to the moon. Plans are in motion for a manned mission to Mars. The Hubble Telescope has been taking astonishing pictures of space since 1990. The Kepler telescope is out there hunting for earth-like planets. The Webb telescope is planned to launch in 2018. With a large amount of UFO reports since Roswell in 1947, it is truly surprising that we haven't made contact yet. Many conspiracy theorists claim the government is hiding something from us. Some believe that our technology is too outdated for an advanced race to find. And others simply believe there is nothing out there, just our species on earth as the lone intelligence.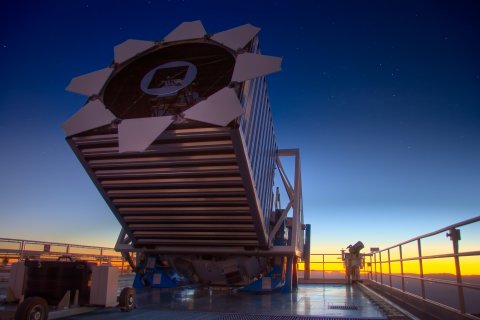 Many Oddities Discovered In Space
Famous astrophysicists Ermanno Borra from Laval University in Quebec wrote a paper in 2012. This paper was a hypothesis on how intelligent aliens might try to get our attention. Many in the scientific community agreed that this was well within beyond and plausible. This month, Ermanno Borra and Eric Trottier from Laval University spotted something that may change everything. 234 different stars within our own Milky Way Galaxy were emitting mysterious light signals. These signals match the patterns of ETI (extraterrestrial intelligence) signals predicted in the 2012 paper by Borra. Of course, additional research is required, but this may be the promising find in the search of alien life in space. Some remain skeptical and believe this may be another false alarm in the long search for ETs. It would appear odd that in a spectra of 2.5 million stars studied, that as many as 234 different star systems would have species living near their sun, emitting signals to us. They would be expecting us to return the signals to establish communication. It's too early to be excited, but it is definitely more progress than we had in years prior. The truth is out there, and hopefully we will one day find it.