As a youngster, Logan Stout enjoyed baseball and sports. He was always looking for ways to develop winning strategies whether it was on a sports field, in the classroom or working on a hobby project. Mr. Stout graduated from J.J. Pearce High School in Richardson, Texas where he was born and raised. He served on the Student Athletic Council during his high school years. In addition to being a star student, he earned the title of MVP during his junior and senior basketball seasons. While he attended Pearce, he was both a varsity baseball and a basketball player.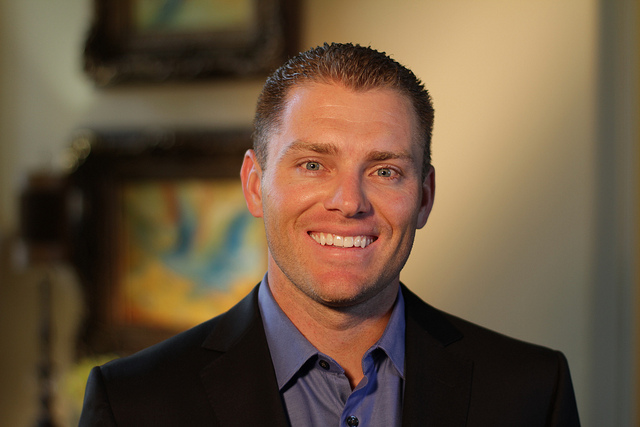 Academic And Athletic Background
With a mind that was naturally wired for seeking success, Logan Stout went on to be a professional baseball athlete. His time on the field included 17 World Series events of either playing or coaching. Mr. Stout attended Panola and earned a business degree. Also, he earned a psychology degree from the University of Dallas. While in college, he was awarded several prestigious titles in college baseball. Additionally, he coached at Dallas Baptist University while also serving as a youth minister. He played baseball with the Fort Worth Cats after he finished college.
Building A Better World For Baseball Players
Some of Logan Stout's best memories of his childhood and early adult years involved playing sports with teammates or friends and especially coaching baseball. One of the things that he enjoys the most about serving as a mentor is encouraging a new player or a youngster who is struggling. When he sees young kids improve their game, build their skills and feel more confident, he feels a great sense of joy in seeing such a change.
His passion for helping youngsters love the game and build their skills led him to develop the Dallas Patriots, which is one of the largest baseball organizations in the world. As the founder and CEO of the Dallas Patriots, his goal is to make training accessible for everyone. The organization offers personalized private classes, baseball camps, baseball clinics and more. To keep the spirit of giving and helping a core value in the organization, he offers community service positions and volunteer positions to people who are willing to help. Mr. Stout wants every young baseball player to recognize his or her potential and to have the opportunity to maximize it.
Success In Healthy Living
Mr. Stout's forward-thinking mindset has also led him to be a successful entrepreneur. In addition to his selfless service of coaching, training and ministering, he wants to help people attain their best through physical health. He believes that focusing on health of the mind, body and soul together is a major contributor to overall success. This led him to develop a line of healthcare products in 2014 called ID Life. From shakes and energy supplements to weight management pills and sleep strips, the company's line of products is extensive.
Mr. Stout took a unique approach to marketing the products by offering a free personalized assessment. When people answer the assessment questions, the company's representatives are able to suggest a specific combination of products based on a person's unique needs. Mr. Stout adopted this approach because he saw that many companies simply market their products and leave people to figure out which ones they need on their own. By going a step further, he developed a way to be an advocate instead of just a merchant.
Educating And Inspiring Others
While he is most known for providing baseball education opportunities through the Dallas Patriots, Mr. Stout also educates people with his book titled "Stout Advice: The Secrets to Building Yourself, People and Teams". In this book, he explains many of his strategies that served him well as a youngster, as a college athlete, as a coach and now as an entrepreneur. He shows the similarities of developing and executing a winning game strategy and developing and maintaining a winning entrepreneurial strategy.
Mr. Stout's passion for enjoying life and living it to the fullest bursts from every part of his being when he performs motivational speeches. He has spoken to crowds of all ages. He hopes to use his spirit of determination to inspire others to tackle their goals instead of only wishing for them. His advice includes valuable instructions for making actionable plans rather than simple encouragement to set goals. From large sold-out arenas to private banquets and sports camps, Mr. Stout has made appearances in a wide variety of venues.
Recognition In The Press
Many online journals and publications have featured or mentioned Mr. Stout for his past achievements, his work with the Dallas Patriots or his revolutionary new line of ID Life products. He has participated in many interviews regarding sports as well. In 2007, Child Magazine interviewed him to give youth coaches a better understanding of how to coach at specific levels. Radio interviews, business magazine covers and newspaper articles have all been published with Mr. Stout's ever-present smile and encouraging words. Business and sports experts expect to see more of him in the future as his ID Life products continue growing in popularity and as the Dallas Patriots organization continues to thrive.
Logan Stout Today
Today, Logan Stout thanks his teachers, mentors, family and God for his success. He met the woman he would marry while he was still in high school. Haley and Logan have been happily married for years and reside in Frisco, Texas. They were blessed with two sons named Miles and Cooper, and their family includes two lovable dogs named Mocha and Bentley. When Logan Stout is not working or attending speaking engagements, he is a devoted father and husband who loves his family and is thankful for every minute spent with them. He is also thankful for the opportunity to help others and stays active on several social media platforms. To expand on the valuable advice provided in his book, Mr. Stout welcomes people of all ages to sign up for his free weekly "Stout Advice" newsletter for helpful tips and encouragement.