The National Basketball Association seems to be laden with free agent signings and trades throughout the offseason, although this year's offseason is comparatively spicy to past years. Derrick Rose recently signed with the Cleveland Cavaliers on a contract lasting only one year. Rose is taking a significant pay cut to play with arguably the best player in today's NBA in LeBron James, earning an honest $2.1 million per the veterans' minimum salary.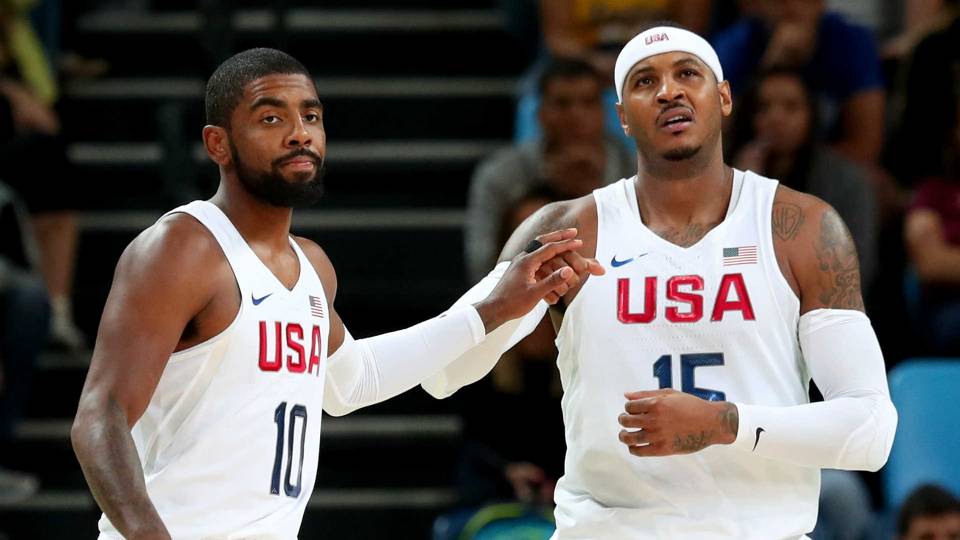 Thanks to a terrible season by Knicks management, including Charles Oakley getting kicked out of Madison Square Garden for doing next to nothing, Phil Jackson talking smack about his own players, and general discord in the locker room, in media, and on the court. Carmelo Anthony would like to be traded, although he has control over where the Knicks attempt to trade him. He's publicly expressed interest in the Houston Rockets and Cleveland Cavaliers, although Melo isn't close to signing a deal with either franchise. More news about Carmelo Anthony may sprout up in coming weeks, although it's likely the former star will end up with the Knicks again. Fortunately for the New York Knicks, they are expected to keep Porzingis this upcoming season, providing some stability for the group.
Eric Bledsoe has been reported to recently working out with Cavaliers star LeBron James. Kyrie Irving may be traded for Bledsoe, although Cleveland fans shouldn't get too excited, as the pair frequently workout in the offseason from years to year, not realistically providing fuel for the talk's proverbial fire. Something that may aid the Cleveland Cavaliers in earning a new point guard to lead their team in the event Kyrie Irving is traded, Eric Bledsoe is represented by the same agency, Klutch Sports, that works for LeBron James himself, Tristan Thompson, and J.R. Smith. These existing ties to the Cavs are good for the Eastern Conference's top club, although only time will tell.
Andre Drummond talked to media today and he didn't make his future with the Detroit Pistons clear, as he publicly acknowledged he's aware of trade talks between the Pistons and interested teams. Drummond signed a max contract with the Pistons earlier this year. Although he's unarguably a top rebounder, his talents are taking up a lot of cap room in Michigan. The Palace at Auburn Hills may benefit from letting Andre Drummond go, although there have been no terms in particular that have been distributed across headlines.