**UPDATE** 8.29.17 Find more information about Omar Yunes on his new angel.co profile.
**UPDATE** 7.11.17 Check out this article about Omar Yunes entrepreneurial spirit
Omar Yunes, one of Mexico's most impressive franchisees, spends quite a bit of his free time supporting his two favorite football clubs: Pumas de la UNAM and FC Barcelona.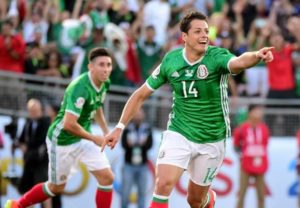 Pumas de la UNAM
Pumas, which is located in Yunes' home, Mexico City, has been one of the country's most respected football clubs since its founding in 1954. The team has won Liga MX five times since that competition split into two seasons every year and three prior to that point.
International success has been attained as well. Pumas claimed the CONCACAF Champions League in 1980, 1982 and 1989 and the Copa Interamericana in 1981. A second-place showing at the Copa Sudamericana, which is primarily a South American competition, in 2005 is also a source of pride.
Home matches are played at the Estadio Olímpico Universitario, which has a capacity of 48,297. This venue is historic worldwide for other reasons too as it hosted the 1968 Summer Olympics.
Pumas' biggest rival is fellow Mexico City side América. They have been fighting for local and national bragging rights since first meeting in 1962. The rivalry was especially intense in the 1980s when the teams played each other in three finals, but it has not exactly mellowed out in the years since.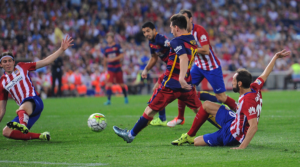 FC Barcelona
Barcelona is not only one of Spain's biggest clubs, but it's one of the world's.
This team was founded in 1899 and has filled its trophy case and then some in the more than 100 years since then. Entering the 2017-18 campaign, Barça has won La Liga on 24 occasions and taken home the Copa del Rey trophy 29 times. The trophy case also includes several international prizes as the club has claimed the UEFA Champions League five times and the FIFA Club World Cup on three occasions, most recently in 2015.
Home matches are played at the spacious Camp Nou, which seats 99,354 and is Europe's largest stadium. Besides playing host to Barcelona games since 1957, this famous facility has been the site for football games at the 1982 FIFA World Cup and the 1992 Summer Olympics. The gold medal match at the 1992 Games was played here with Spain beating Poland, 3-2, in that showdown.
The Barcelona-Real Madrid rivalry, also known as El Clásico, is famous around the world. These teams not only battle for national and European titles on a regular basis, but they also represent different parts of the country with Barça representing Catalonia, an autonomous community located in the northeast corner of the country.
Omar Yunes
When Yunes is not supporting his teams, he is focused on the 13 Sushi Itto franchises that he runs in Mexico City, Puebla and Veracruz and the 400 employees that he oversees. Yunes has also earned the respect of others as he has been awarded several Best Franchisee of the World awards. He credits these accomplishments to his motivating employees with competitive pay and utilizing clear communication strategies.