Dr. Avi Weisfogel is a renowned dentist and sleep apnea expert. With over two decades of experience, he has revolutionized the dental industry by studying new ways to counteract chronic sleeping problems. He works with other dentists to seek and treat prospective patients from all over the world. Weisfogel is currently based in New Jersey.
Dr. Weisfogel's career began in the late nineties, when he received a Bachelor's degree in biology and psychology from Rutgers University and his DDS from NYU's College of Dentistry. He then founded his dental practice, Old Bridge Dental Care. His leadership won him overwhelming recognition and he was designated Best Dentist back-to-back.
It was then that Weisfogel began to develop an interest in sleep dentistry. His passion for business and marketing allowed him to expand his influence in the sleep industry. In 2010, Weisfogel started Healthy Heart Sleep so he could collaborate with physicians from all over the world and advise them using his health care distribution model. In 2012, he started Owner Unlimited Sleep Patient, running lectures on how to find and treat sleep patients.
Two years later, Weisfogel's company, Dental Sleep Masters, was realized. His latest major project, DSM has helped to bridge the gap between dentistry and sleep disorders. Weisfogel had always been intrigued by sleep medicine practice. When he combined it with his expertise in marketing, it became clear that he was the first of his kind to offer quality service in the industry.
Weisfogel's timing couldn't have been better; he understood the growing relevance of oral appliances in treating sleep disorders. More people are diagnosed every day with sleep apnea. We know more than ever before about the extensive complications that stem from this disorder. Weisfogel's initial goal in starting DSM was to further diagnoses and treatment, considering that most those who suffer from sleep apnea have yet to be diagnosed. Weisfogel believes that perseverance will carry his business into the future. His ultimate goal is to reveal the bigger picture to fellow dentists and to provide quality care for patients. Treatment is only expected to grow as more findings surface, which could forever change the face of dentistry.
In the coming years, Avi Weisfogel will focus on advancing the medical community and creating more opportunities for his fellow doctors and researchers. His intersectional model currently emphasizes the importance of oral appliances in fighting obstructive sleep apnea. They are custom-fitted to support a patient's jaw and open their upper airway. There are more than a hundred options approved by the FDA to go to market. Oral appliance therapy ensures continued success with the product.
A Closer Look: What Drives Dr. Weisfogel
Avi insists his 15-year practice got him and his companies where they are today. Fortunately, entreprenership suits Weisfogel. He uses every learning opportunity and interaction to propel his business forward. He is constantly moving and evolving, as is DSM. He believes that regional marketing had a huge impact on his ability to grow and to reach a broader clientele.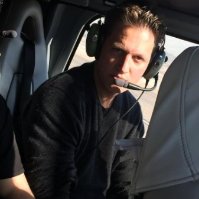 It's not easy filling a new niche and bringing unique services to market. Not only does it cost millions, it takes a lot of time and conscious practice. Weisfogel starts each day around 6 a.m. to center himself and prepare for a long work day. He then spends time communicating with clients and coworkers in meetings, business calls, social media and general member feedback. His schedule remains packed and is updated throughout the day. Weisfogel takes careful notes of every decision and interaction so he can study and visualize them later.
Weisfogel takes inspiration wherever it finds him. One obvious place is with Steve Jobs, who has always impressed Weisfogel with his eye for detail and ability to actualize genius. Weisfogel also keeps his nose in a good book whenever possible, one of his favorites being The Power of Now. He finds that it's a must-read when it comes to improving one's life and understanding why people do what they do. Weisfogel also loves LinkedIn and how easy it makes networking. Then there's Regfox, which he uses to plan events, conferences and other large networking opportunities. Weisfogel loves having similar interactions with a diverse group of people so he can continue to refine his approach in reaching clients.
To learn more about Avi Weisfogel, check out his page: http://aviweisfogel.co/